Tuesday, February 14, 2017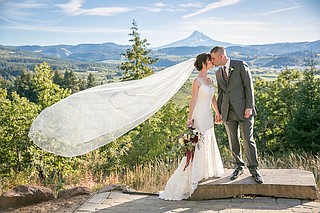 Why they got married in the Gorge
The couple moved to Oregon four years ago, With Laura's family in the Southeast, Joe's in the Midwest, and friends all over the country, they wanted to get married in a place that would make for a beautiful destination for all of their guests and give them a little "taste of Oregon," according to Laura. "We decided on the Gorge because of its beauty and abundance of activities for our guests to enjoy."
All images by BLAINE + BETHANY PHOTOGRAPHY © 2016
DETAILS
Wedding venue: Crag Rat Hut
Where they live: Corvallis, OR
Occupations: Joe is an oceanographer; Laura is a pharmacist.
How they met: In college at the University of South Carolina. A mutual friend convinced Laura to join the SCUBA club, and Joe was the club president. "We were good friends for a few years and went on diving trips together," said Laura. They started dating not long before Joe graduated.
How they got engaged: On a camping trip to the Newberry National Volcanic Monument near Bend, OR. "We went hiking up the obsidian lava flows and when we got to a stopping point, Joe sat down," Laura recalled. "I started taking pictures of the pretty view and the next thing I knew, he had a ring in his hand and was asking me to marry him."
Number of guests: About 75
Favorite detail: The flowers. "I had sent pictures of what I liked for the bouquets and decorations to my coordinator and she shared them with the florist, so I didn't know what to expect," Laura said. "When I saw both my flowers and the decorations, I was blown away with how they were able to take my idea and make it into something I never would have imagined."
Unexpected moment: "We allowed for 'impromptu'

toasts after the planned ones were done, and my brother got up and gave a hilarious toast which I'll never forget," Laura said.
Advice for other couples: Hire a coordinator. Unless you have lots of free time and like to organize things, a coordinator will take all the stress out of planning the event and the day of. Also, once you select your vendors and share with them your ideas, let them take over creative control. Don't try to micromanage them, or attempt and exact re-creation of something you found online. We found all of our vendors to be very professional and exceeded any expectations we had when we left them to work their magic to make our day unique to us. Don't be afraid to give up control and trust the experts.

The day, in a sentence: The best party I've ever been to!
Honeymoon: A safari in Kenya at the Masai Mara National Park and scuba diving in Zanzibar.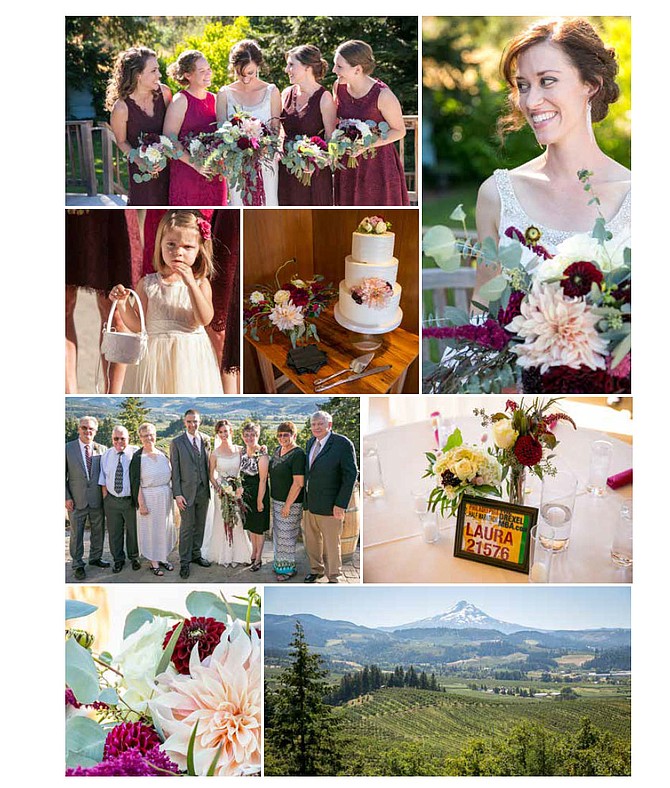 VENDORS
Wedding Planner: Hitched in the Hood, Samantha (hitchedinthehood.com)
Ceremony & Reception: Crag Rat Hut (cragrats.org)
Rentals: Riverhood Rentals (riverhoodrentals.com) Music: DJ Moe Funk
Catering: Celilo (celilorestaurant.com)
Bartender: Perfect Pour (perfectpourbartenders.com)
Photography: Blaine + Bethany Photography (blaineandbethany.com)
Hair/Make-up: Subi, A Boutique Salon (subisalon.com)
Flowers: Lucy's Informal Flowers (informalflowers.com)
Cake: Windflower Cakes (windflowercakes.com)