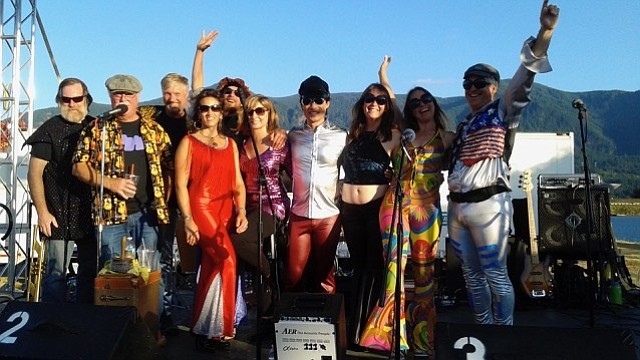 Wednesday, February 15, 2017
For the last decade, The Columbia River Fellowship for Peace has provided the Susanna Blake Gabay Peace Award supporting continuing education to local Gorge area high school students who plan to pursue peace and justice studies.
The Susanna Blake Gabay Peace Award was named for the first youth recipient, Susanna Gabay, who left this life too early. Gabay's dedication and commitment to Peace and Justice was an example and inspiration for other young people.
A fundraiser supporting this scholarship is being hosted by Rod Krehbiel and Theresa North at the Bingen Theater on Saturday, Feb. 25.

"Mardi Gras: Feathers and Fun" is the theme for this all-ages dance. Local bands Funkship Columbia, Two Dollar Jazz Band and Samba Hood Rio will provide dance music. Doors open at 7 p.m. Tickets are $10 at Brownpapertickets.com and Waucoma Bookstore, or $15 at the door. Attendees are encouraged to wear a costume or mask.
Bingen Theater is located at 210 Oak St., Bingen, Wash. For more information, leave a message at 541-386-2038.
Students can find applications for this award at their school's counseling office at Hood River Valley High, Columbia High and The Dalles-Chenowith High schools.