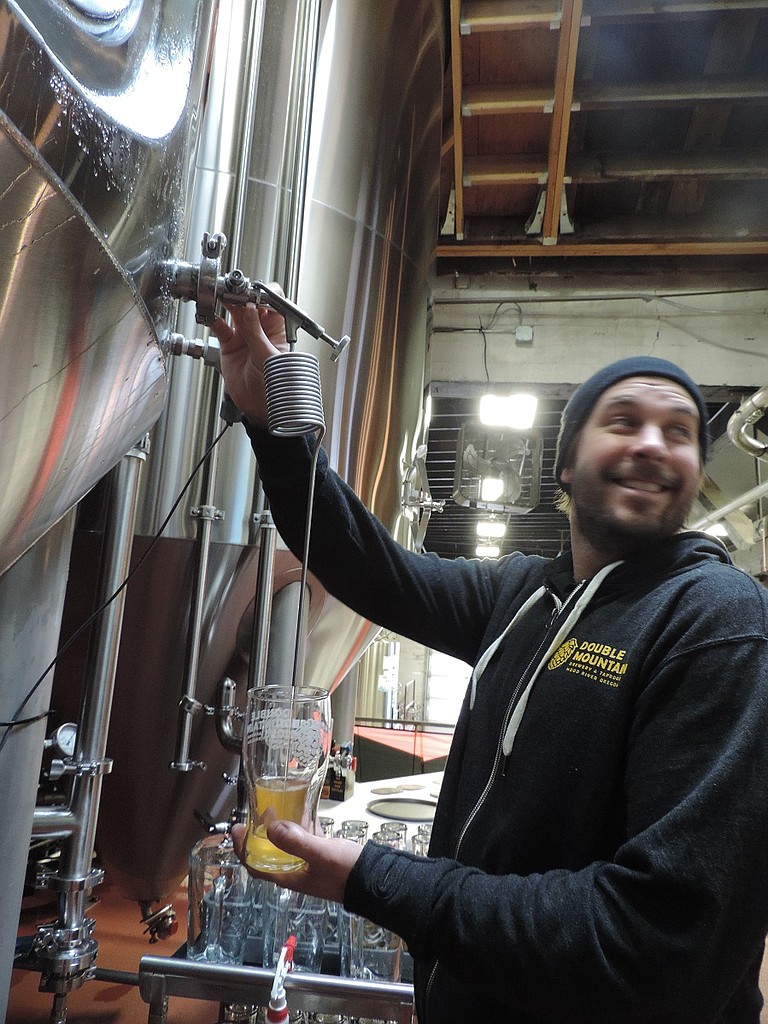 Saturday, February 18, 2017
Zwickelmania has expanded to two weekends.
Sedition in The Dalles, one of the Gorge's newest breweries, joins the day-long party known as Zwickelmania on Feb. 25. Zwickelmania, the open house for breweries statewide, expands to two weekends this year, with Portland area breweries kicking off the party on Feb. 18 from 11 a.m. to 4 p.m.
Mt. Hood/The Gorge breweries and breweries throughout the rest of Oregon welcome guests the following Saturday, Feb. 25 from 11 a.m. to 4 p.m. (Details below.)
What's a Zwickel? Visit any of the 150 participating breweries to find out. Go behind the scenes at your favorite breweries. It's the annual craft beer celebration when big and small breweries participate with meet-the-brewer events, tours and beer tastings.
Gorge Beer Notes
Several Gorge breweries were honored last month at the judges-only Best Of Craft Beer Awards, held in Bend:
Gold — pFriem Family Brewing, Hood River, in the Brett category, for Brett Trois;
Bronze — Thunder Island Brewing Co., Cascade Locks, in Rye category, for Ridgy-Roll Rye;
Bronze — 54-40 Brewery, Washougal, Wash., in the German Style Kolsch category for its Kascadeia Kolsch.
•
Gorge Zwickelmania participants include:
• Double Mountain Brewery & Taproom in Hood River
• Freebridge Brewing in The Dalles
• Full Sail Brewing Co. Brew Pub in Hood River
• pFriem Family Brewers in Hood River
• Sedition Brewing Company in The Dalles
Last year, more than 42,500 people toured 120 participating breweries statewide and the Oregon Brewers Guild expects that number to increase in 2017 with many beer fans enjoying both weekends.