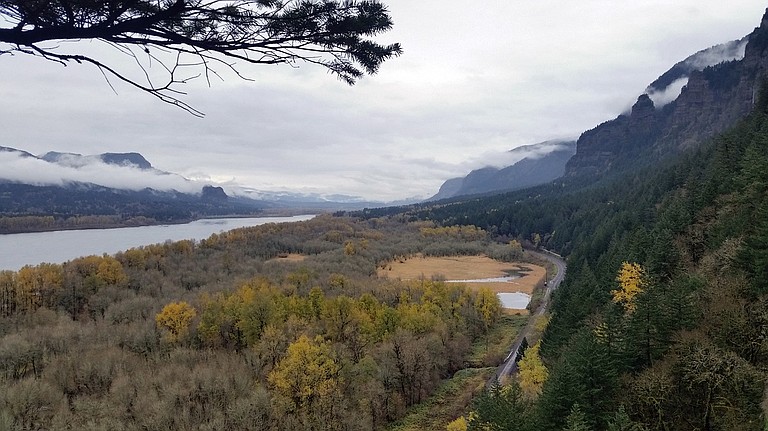 Saturday, February 18, 2017
Visitors to the Columbia River Gorge National Scenic Area this spring will find a convenient new way to pay their day use fees.
The U.S. Forest Service (USFS) and digital government services provider NIC Inc., are offering a new paper-free, smartphone-enabled method that allows visitors to pay the recreation fees on Forest Service sites in the Gorge through a program called "Your Pass Now."
The National Scenic Area is the first Forest Service unit to offer the new service. It is the fourth federal recreation site to allow visitors to pay their fees using Your Pass Now, joining three National Park Service locations — Acadia National Park, Colorado National Monument, and Theodore Roosevelt National Park.
"This new method provides the first paper-free, onsite payment option, adding to the diversity of ways that our visitors can pay at fees sites. This makes it more convenient than ever for people to connect with their public lands with the added benefit of streamlining our administrative process," said National Scenic Area Manager Lynn Burditt.
The new pilot program simplifies the process of paying day use fees at Forest Service recreation fee sites in the National Scenic Area by allowing visitors to purchase a pass at yourpassnow.com for no additional cost using their personal computer or mobile device. Passes can be purchased onsite using their smartphone, and no paperwork is required, thanks to a digital technology that allows rangers to validate license plates online.
"NIC is pleased to work with the U.S. Forest Service to offer passes through Your Pass Now," said Robert Knapp, NIC's chief operating officer. "Columbia River Gorge's inclusion in Your Pass Now is an example of federal agencies working together efficiently to expand the service to visitors through government digital services. We are excited that NIC can assist both the U.S. Forest Service and the National Park Service with their passes, which help fund conservation and improvement projects."

The online system also allows visitors the same option, currently available through Discover Your Northwest's ePass, to purchase passes online in advance which can then be printed and placed on their dashboard.
"There are still benefits to paying for a pass online before you head out to one of our recreation sites. Reception may be spotty and in general we encourage people to plan ahead and avoid relying on cell phones and GPS for navigation. That said, you can't beat the convenience of having this option once you reach the site," said Rachel Pawlitz, public affairs officer for the scenic area.
Fees collected pay for recreation enhancement projects and visitor-related services specific to the Columbia River Gorge National Scenic Area. Since Your Pass Now's launch in January 2016, visitors have purchased thousands of passes using the system. Their purchases contribute to the preservation and maintenance of protected outdoor places throughout the United States.