Saturday, February 25, 2017
Locals may have heard that the Environmental Protection Agency (EPA) has recently proposed the addition of 1,055 water quality limited stream segments to Oregon's 303(d) list, including five waterways in the Hood River Basin.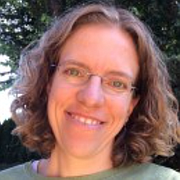 What is the 303(d) list?
Under section 303(d) of the Clean Water Act, states are required to submit lists of impaired waters to EPA every two years. These are waters that do not meet water quality standards for a particular parameter (ie: temperature, pesticides, etc.). In Oregon, the Department of Environmental Quality (DEQ) develops and updates this list.

Based on the data collected by DEQ staff, their partners, and volunteers, EPA has proposed adding listings for the Hood River and some of its tributaries including Odell, Lenz, Neal and Indian creeks to the 303(d) list. Many of these streams have been previously listed for other impairments. The majority of newly proposed listings are for legacy pesticides like DDT or their breakdown products. Although DDT and other legacy pesticides have not been used for many years, they are still found in the soils of many current or former orchards. When any soil disturbance occurs, whether through new development, farming practices, or even cleaning roadside ditches, these soil-bound chemicals can run off into our streams.
So what does this mean for the Hood River?
While having five streams proposed for new pesticide listings is concerning, understanding the history of pesticide monitoring in the Hood River Basin may provide some helpful context to this issue.

Since 1999, DEQ has been using a voluntary a collaborative approach called the Pesticide Stewardship Partnership (PSP) to reduce pesticide levels in waterways. The Hood River Basin was one of the first PSPs established in the state to determine whether currently used pesticides were detectable in local surface waters at concentrations of concern. Initial data showed repeated detections of several pesticides at levels above state water quality standards.
Local partners, including the Columbia Gorge Fruit Growers and the Oregon State University Extension Service used the water quality data and local expertise to help pesticide users implement best management practices to reduce the risk of drift, runoff, and leaching of pesticides into area waterways. Within a few years, substantial improvements in water quality were seen associated with these changes in pesticide management practices, and in most cases pesticide levels dropped below state standards.
Since that time, the partners involved in the PSP has expanded to include the Confederated Tribes of the Warm Springs Reservation, Oregon Department of Agriculture, Oregon DEQ, Hood River Watershed Group, Hood River Soil & Water Conservation District, OSU Extension Service, the Columbia Gorge Fruit Growers, and others. PSP partners meet annually to review results, refine the program, and identify new management approaches for continuing to reduce pesticide levels in local streams.
Cooperative efforts by local land managers have continued to result in improved water quality. Out of the hundreds of PSP samples collected in the Hood River Watershed over the past five years, there have only been five detections of current use pesticides have exceeded the EPA benchmarks or standards. Although Clean Water Act standards don't exist for the vast majority of current use pesticides, partners in the watershed have worked proactively to reduce impacts of all current use pesticides. As new potential concerns are identified, the partnership continues to educate and implement programs to reduce impacts to our local waterways.
Why the new listings?
With all the progress and partnerships made over the years, why is EPA proposing all of these new listings for impairments in area streams? There are two main reasons: 1) The PSP efforts have resulted in the collection of a large amount of data in the Hood. Additionally, a toxics study done in 2012 provided new data on legacy pesticides found in stream sediments. There are new sample sites and new data to be considered by DEQ and EPA every two years. 2) New tools and analysis techniques have become available in recent years allowing for the detection of some pesticides that were not able to be detected before. The DEQ laboratory has increased the number of pesticides and breakdown products it analyzes from 15 to over 130 since the PSP was established.

Next steps
The first step is to get informed. If you are interested in learning more about EPA's proposed listings, DEQ's 303(d) listing process, and Hood River's PSP program, contact the Greg Svelund at (541) 633-2008 or svelund.greg@deq.state.or.us.
Landowners can do their part to minimize pesticide pollution by: 1) applying, storing, and disposing of pesticides according to the label, 2) using pesticides as part of a multi-pronged approach to pest control, with pesticide usage as a last resort, 3) using the least-toxic pesticide possible to address the problem, and 4) maintain healthy vegetation corridors along streams and ditches on your property to help filter out any chemical laden runoff.
For more information about the PSP and its activities, see the Oregon DEQ webpage at www.oregon.gov/deq/wq/programs/Pages/Pesticide.aspx.
EPA is accepting public comment on their proposed listings. The comment period closes April 3, 2017.