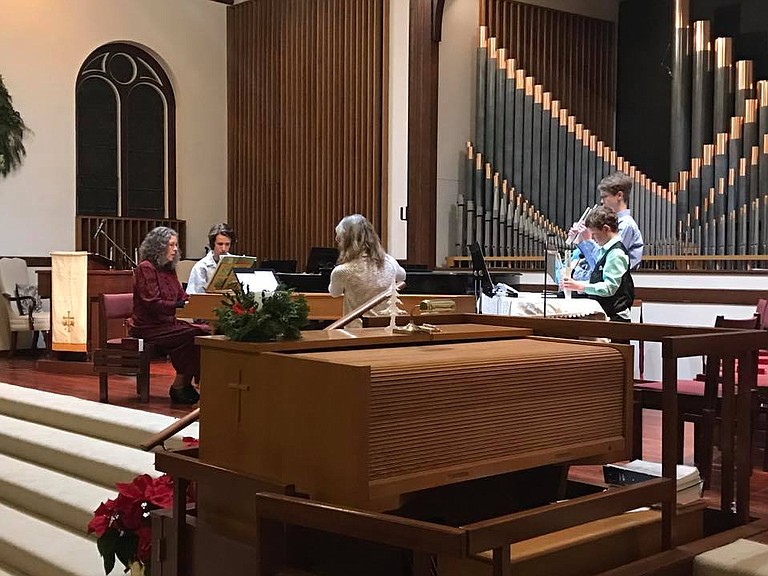 Wednesday, January 4, 2017
Twilight, the chill of winter air, and the promise of holiday music welcomed people and their dogs to the fifth annual Hood River Adopt a Dog "Tinsel & Tails" festivities on Dec. 29, at Riverside Church, writes Sarah Segal.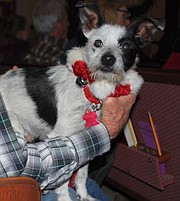 "In an almost packed house, sprinkled throughout the pews dogs nestled in their human's arms, while current dogs up for adoption enjoyed the evening cuddling with shelter volunteers. Jingling dog tags during the performance only added to the merriment." (The event was postponed from Dec. 8, due to weather.)
"The event's organizer, local concert pianist, teacher, and Adopt A Dog Board Member Diana Beterbide assembled numerous musical guests including student percussion and pianists, accomplished flutist Dawn Rankin, the Riverside Community Church Choir, the eclectic sounds of The Europatopia Arts Ensemble and much more.
"This year Hood River Adopt A Dog will celebrate its 10th Anniversary. Since the beginning, Judy Dutcher has served on the Board of Directors, as president since 2012. Her tireless dedication, vision, and leadership has made events such as 'Tinsel & Tails' and Hood River Adopt A Dog as a whole possible."