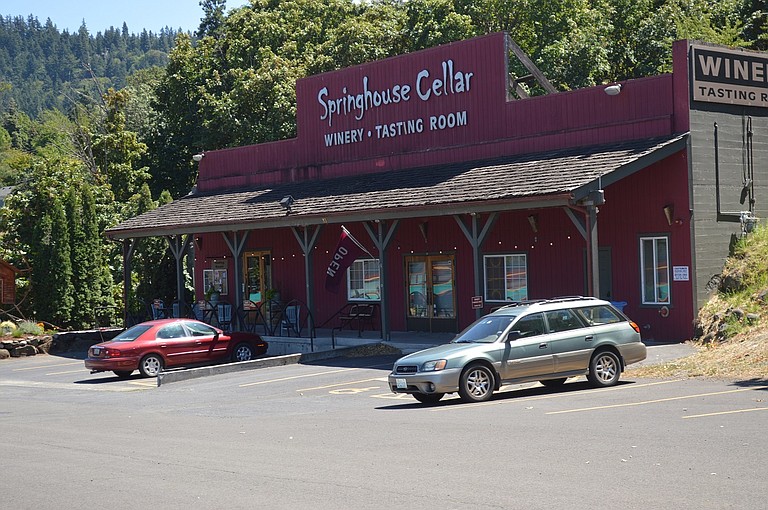 Wednesday, January 11, 2017
For the first time ever, Hood River Farmers Market is continuing monthly this winter. Gorge residents can continue to choose local food first and buy direct from producers the second Saturday of the month, January through April, from 1-4 p.m. at Springhouse Cellars.
The first of the winter markets will be held this Saturday, Jan. 14.
This indoor market will feature a wide variety of local food, including local meats, eggs, cheese, baked goods, sauerkrauts, honey, kombucha, fresh and dried mushrooms and more. Vendors will include new and longtime favorites like Jefferies Ranch Beef, Cascadia Creamery, Blue Bus Cultured Foods, Columbia Gorge Gluten Free, TreeBird Organics and Columbia Mushroom Company.
The market, operated by local non-profit Gorge Grown Food Network, will also celebrate local artisans, including handmade gifts from local makers like Crisp & Tart, Sunshine Creations, Pure Gorge Products and more.
Farmers markets are more than just an outlet for local products and friendly farmers — they preserve farmland, stimulate local economies, increase access to fresh nutritious food, improve community health, and promote sustainability. For example, if just 20 percent of the fruit, vegetables and meat consumed in the Gorge were purchased directly from a local farmer, $9.6 million would stay in the local economy.
Please contact Market Manager Hannah Ladwig for more information at hannah@gorgegrown.com, or 541-490-6420.