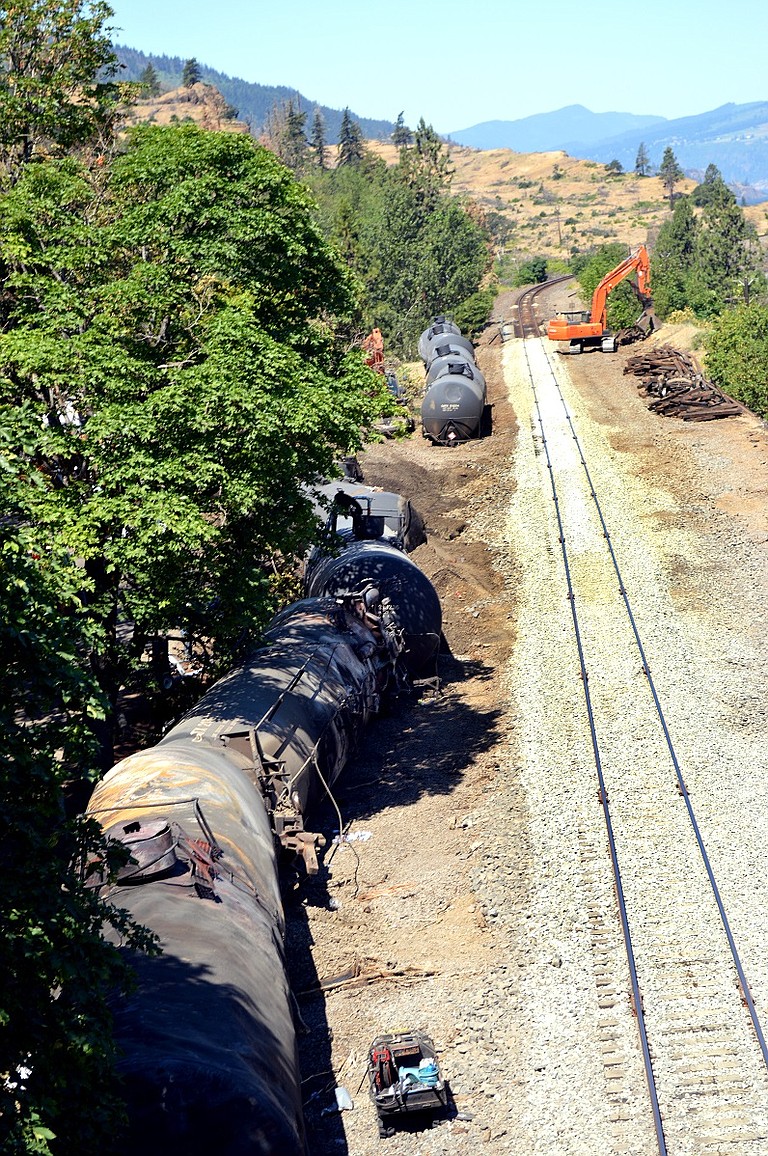 Wednesday, January 18, 2017
Oregon Senate President Peter Courtney has pitched a bill that would tighten regulations on railroads that transport crude oil and other hazardous materials.
Senate Bill 7 would give Oregon Department of Environmental Quality authority to require oil spill prevention and emergency response plans from railroads with "high hazard train routes."
A similar bill failed in 2015, when instead the Legislature passed HB 3225, which requires training for first responders in such disasters. Rep. Mark Johnson (R-Hood River) and Rep. John Huffman (R-The Dalles) supported the emergency training bill.
Certain emergency crews who responded to an oil train derailment and fire in Mosier last June participated in the training programs, the legislators told the News last year in a joint opinion article.
Union Pacific Railroad officials have been reviewing the new bill, spokesman Justin Jacobs told Oregon Public Broadcasting last week.
Dan Serres, Columbia Riverkeeper conservation director, said the legislation seeks to "catch up" Oregon with California and Washington's rules governing oil-by-rail.
The impetus in large part, he said, was the 2016 Mosier train wreck.
"I think Mosier was a huge motivation. It caught Senator Courtney's attention and it caught (the state's) attention," Serres said.
The bill requires: contingency plans on certain railroad stretches, railroads paying a yearly fee to support Oregon's oil spill prevention fund, and rail carriers demonstrating their ability to pay costs associated with major oil train derailments, potentially exceeding $1 billion or more.
Specifically, the legislation "directs Environmental Quality Commission to adopt rules applying certain oil spill prevention and emergency response planning requirements to high hazard train routes in this state."
Railroads affected are termed "applicable rail carrier," or "a railroad operating in this state that is classified as a Class I or Class II carrier under 49 C.F.R. 1201 and that owns or operates high hazard train routes."
Serres expects the bill will be assigned a committee soon, considering the legislative session begins in early February.
If passed, the oil train safety bill would take effect Jan. 1, 2018.
To read the bill's text, visit olis.leg.state.or.us/liz/2017R1/Downloads/MeasureDocument/SB7/Introduced.