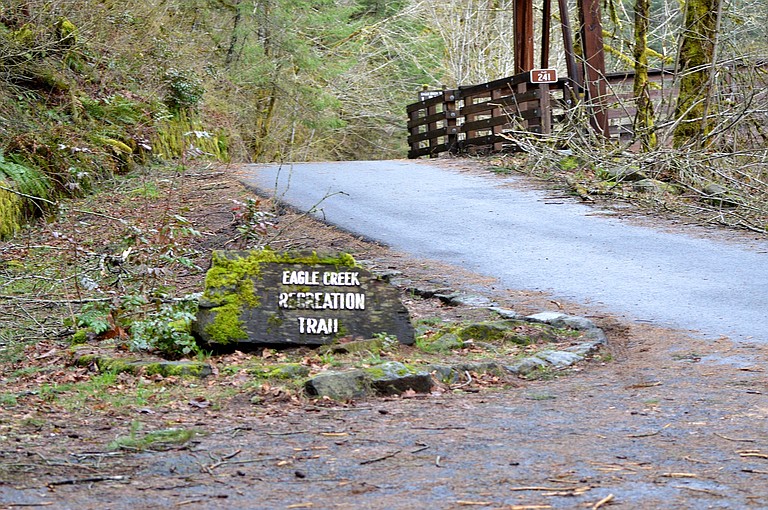 Originally published July 6, 2017 at 11:09 a.m., updated July 6, 2017 at 11:09 a.m.
Forestry officials are warning the public to avoid certain trails west of Cascade Locks due to a fire burning an estimated 6-7 acres Thursday.
The Indian Creek Fire, which broke out at about 5:30 p.m. Tuesday, July 4, is burning on steep slopes just west of Eagle Creek Trail No. 440, near Seven and a Half Mile Camp, in the Mark O. Hatfield Wilderness on Mt. Hood National Forest lands.
(The fire's title is not based on the pedestrian trail of the same name that runs through the city of Hood River.)
Crews haven't contained the blaze as of morning on July 6. However, the fire is not spreading. It is smoldering in heavy dead and down vegetation on a steep hill.
Rachel Pawlitz, Columbia River Gorge Scenic Area spokeswoman, said firefighters are actively monitoring the scene while an aircraft drops water on it.
"The main concerns now are threats to the public and firefighters," Pawlitz said.
A closure order has taken effect on the following trails and surrounding area:
Eagle Creek Trail No. 440, starting at the boundary with Mark O. Hatfield Wilderness (to the north) and extending south to its end at the junction with the Pacific Crest Trail. The closure will include adjacent trails Eagle Benson No. 434, Indian Springs Trail No. 435, Eagle Tanner Trail No. 433, and Tanner Butte Trail No. 401 south of Tanner Butte.
The Pacific Crest Trail remains open.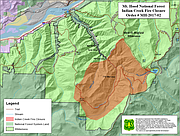 At left, a small version of the Forest Service's closure map. To view the map in detail, visit www.fs.usda.gov/Internet/FSE_DOCUMENTS/fseprd549164.pdf.
A crew is posting closure signs in the area and sweeping it to make sure visitors are not within the closure area.