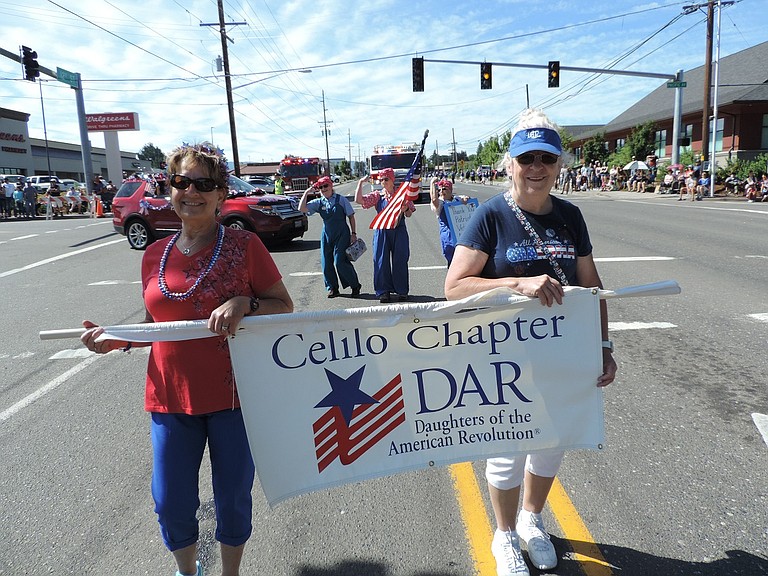 The Celilo Chapter of the Daughters of the American Revolution (DAR) are seeking new members interested in learning more about the national club.
The DAR is an organization of women who can trace their lineage to a male or female in the Revolutionary War, stated a press release. It's a non-profit, non-political organization that was founded in 1890 to promote preservation, patriotism and educational ideals, with the motto, "God, Home and Country."
While the club doesn't meet over the summer months — the next meeting will be in September — they are planning a few key events. Celilo Chapter hosts the District 7 gathering July 25 at the Parkdale Grange. One member is hosting a barbecue; others are hosting those who wish to stay overnight. The Parkdale Grange is providing the luncheon.
The next event will be the organization's annual garage sale, to be held Aug. 18-19 on Taylor Street, about a half a block south of the Hood River Fire Station. Proceeds from the sale go towards the nursing scholarships, veterans' programs, history contest awards, Good Citizenship awards, and other projects that Celilo Chapter supports. Those who wish to donate to the sale are asked to call Mary Parrott, chapter regent, at 541-352-7418.
The chapter most recently participated in the Hood River Fourth of July parade.
The Celilo Chapter annually supports DAR-sponsored writing and Good Citizenship contests, and members have donated hundreds of volunteer hours locally to various causes.
•
Meetings are held on the third Wednesday of the month and alternate between locations in Hood River and The Dalles. The first meeting of the fall will be held Sept. 20 at 11 a.m. at the Oregon Veterans Home in The Dalles. Those interested in learning more about the program, or any of the Celilo Chapter's upcoming events, are asked to call Parrott at the number above.