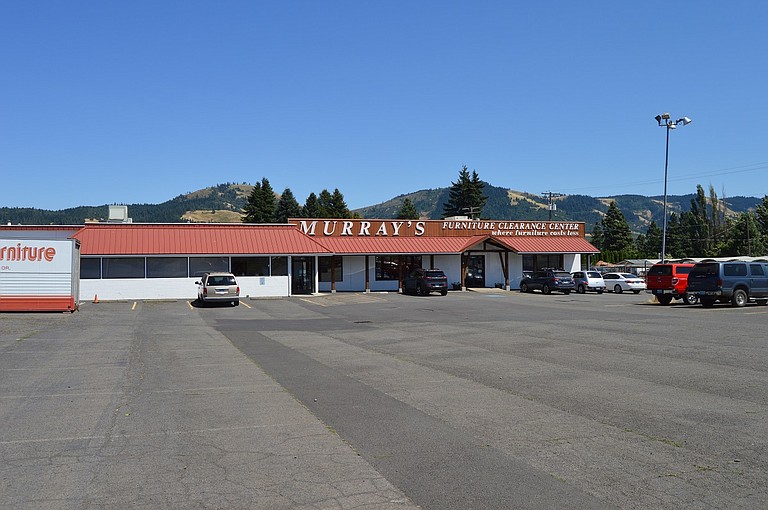 UPDATE: A story in the Saturday, July 15 edition erroneously stated that Murray's Clearance Center had been sold. The five clearance center owners are retaining ownership of both the building and the property.
A change is coming to the Hood River Heights.
Murray's Clearance Center, located at 1105 Tucker Road, is liquidating its stock to prepare the site for a new business.
Co-owner Kit Borton, who is also corporation secretary, said that the five clearance center owners have signed a confidentially agreement and cannot disclose what will be going in at the site until all paperwork is completed.
But she can confirm that a new business is moving in, and the building is being emptied so it can be remodeled. The clearance center owners are retaining ownership of both the building and the property.
Murray's Clearance Center has been at its Heights location since 2001, Borton said. Before that, the store was located in Odell.
"We surely appreciate everyone's patronage over the years," she said.
Murray's Furniture, also located on Tucker Road, will continue to operate; business hours will not change, nor will its delivery schedule, although Borton expects some changes may come to that business as the two consolidate operations.
"Murray's will still be in business as before, so our customers can still be serviced there for any kind of issues they have," she said. Murray's Furniture has been operating as an Oregon corporation since 1974 and is also a family-run business, she added.
Right now, the clearance center is focusing on liquidating its inventory. While there isn't a solid last day set, Borton said they have a minimum of 60 days to clear the store. That could be pushed up to 90 days, but owners are hopeful they won't need the extra time.
"We're still receiving shipments from market that we purchased last year, so we have a lot of warehouse inventory we have to move through," she said.
Borton said that the group has received a lot of interest in the building and property in the past five years, with a variety of ventures being proposed. This time, they received an offer they liked, and decided to go with that, she said. They've been in negotiations the past two months.
"We're taking it one step at a time," Borton said. "We have a lot of furniture to move through in a short period of time, that's the big push right now."