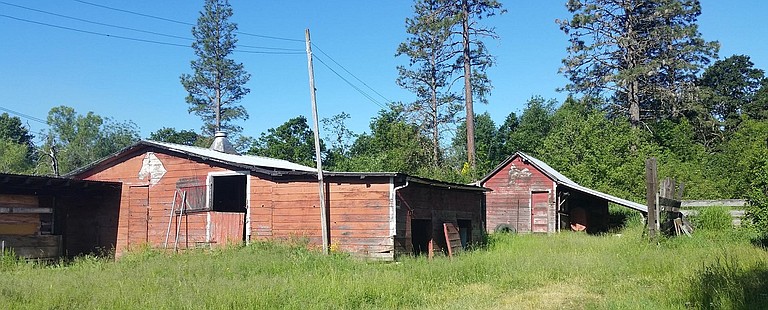 I am a visual artist and a community college instructor. I moved to Hood River for its natural beauty and small-town life style. I am concerned that this push to up-zone and increase the housing density will destroy the very reason we live here.

I was lucky to buy a Mike Kitts house south of May street which looks out on the Tanner Ranch. This historic ranch with its iconic red barns including murals painted on them by a 1940s Hood River artist has provided continuous inspiration to me as an artist. This land which the city terms "vacant land" has natural springs and is in a migratory bird route with many species of birds calling it home. In Minnesota, where I come from, a historic barn like this would be preserved, made sound and stable, and left standing in a park created to provide a link to our agricultural heritage for all to enjoy. In England, where I lived for many years, iconic barns like these would be preserved for generations to come, and culture for the people would take precedence over roads and cars. Roads would be diverted around the historic buildings to preserve them.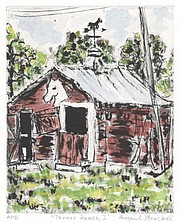 Let's preserve green spaces for parks before they're gone. Build low income housing on land that has already been modified. Leave virgin land like Morrison Park as a park because you can never get the land back. Consider the already existing neighborhoods in development plans. Development should be more of a cohesive whole which encourages community.

In Cottage Lane, where I live, we have 800- to 1,200-square-foot single family homes clustered together where multi generations live and enjoy a friendly neighborly atmosphere. A proposed new development behind us consists of large townhomes including a gated community, which is the antithesis of our friendly and safe neighborhood.

As a community college instructor, it has been my great delight to watch second and third generation Latino students (whose families are the backbone of the orchards here) move on to become community professionals — teachers, bank tellers, nurses, firefighters. Townhomes of 4,000 square feet are not going to provide housing for this sector of our community. On the contrary, they will attract second- and third- home investors.

Whereas we may need more housing in Hood River, and I am not saying NIMBY (not in my back yard), we do need to stop, think, and plan together. Please consider the natural environment, affordability, livability and an aesthetically pleasing architectural design which ties in with existing neighborhoods. A vibrant community like Hood River is able to collaborate and design a cohesive vision of housing, parks, greenways, wildlife, and historic buildings for all to enjoy going forward.
•
Abigail Merickel is an artist who lives in west Hood River.