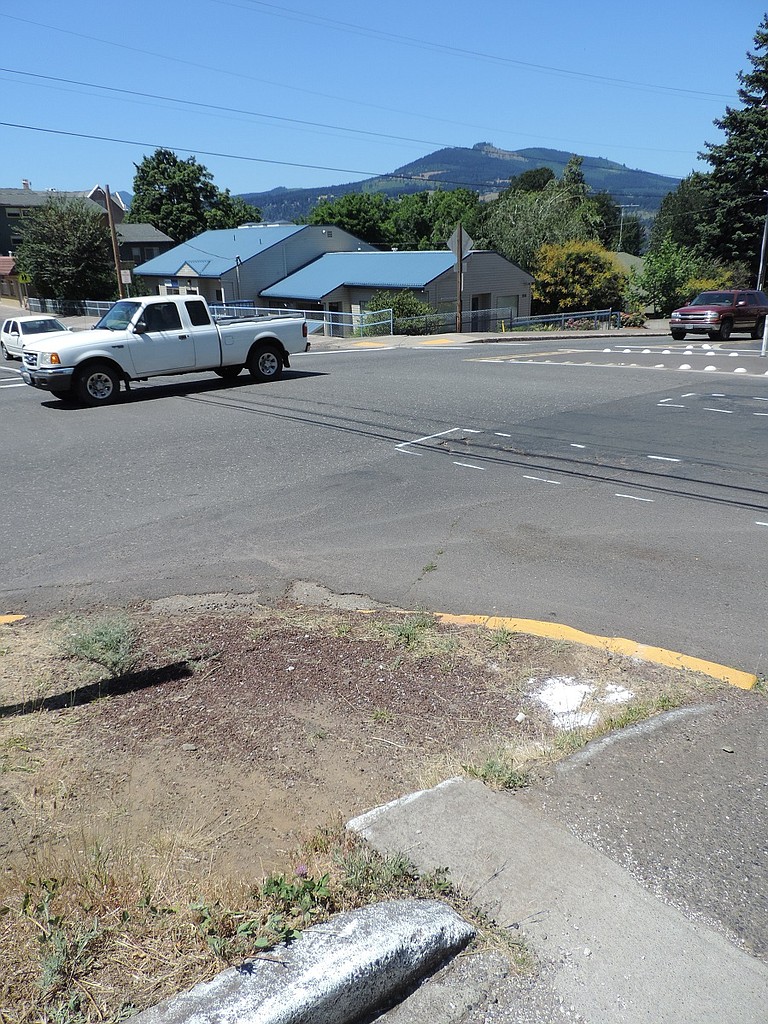 Subject: Street safety, and problem intersections as viewed by the community.
Kudos to the City of Hood River for putting a Monkey on its back.
Survey Monkey, that is, an online polling method, available at the city website — ci.hood-river.or.us.
The survey, announced last week, is up and running, one of the first things a viewer sees on the website home page. It asks people to weigh in on what they feel is the worst among "the Big 6" intersections in town, or suggest others.
We urge everyone to participate in the poll, because a true initiative seems to have emerged from the city, and it is up to citizens to give it traction.
To recap: The Big 6, recommended by Fire Chief Leonard Damian, Public Works Director Mark Lago, and Police Chief Neal Holste: 13th and May Streets, Second and Oak, 12th and Belmont, 20th and Cascade, Second and Cascade, and 18th and Belmont streets.
Comments made so far to Hood River News Facebook page have addressed non-site-specific concerns, too — more bicycle lanes, better lighting, lack of enforcement, and "roundabouts!" among them.
Readers are so far ranking 13th and May squarely as the top worst intersection. As mentioned at the July 12 council meeting when the Big 6 was introduced, the south part of that intersection could be considered the single worst pedestrian situation — see photo — with the sidewalk that literally drops off and leads nowhere, and the continued practice of pedestrians crossing at that location, despite the literal removal of the crosswalk several years ago when vehicle and pedestrian traffic patterns were revised on the north side. It was a safety effort left unfinished, and ODOT needs to come back out soon and look at the location, preferably before school resumes in the fall.
In the big picture, just what is the greatest safety need remains up to debate, and sorting that out is the very purpose of the city's new survey. City leaders have acknowledged that citizen input might demonstrate that places other than the Big 6 need addressing, but the whole enterprise is an excellent start. We encourage the city to follow through on this initiative, and urge the same commitment from the State of Oregon — which has shared or sole jurisdiction over five of the Big 6, and lots of other problem crossings. Simply put: in many cases, improvements require state funding or design approval. These historically are a long time coming, despite city attempts to show a need. Without buy-in from the state, the survey could be a sidewalk to nowhere.