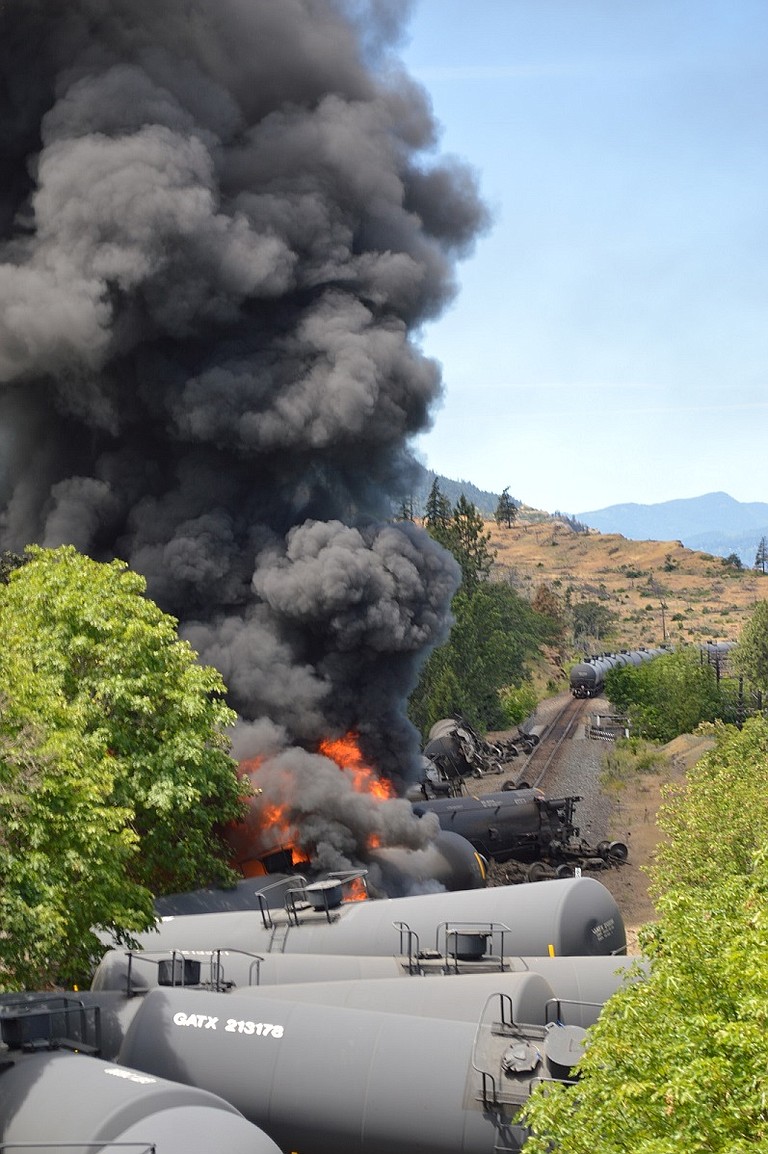 Breaking coverage of the June 3, 2016, Mosier oil train derailment earned Hood River News a top prize in the 2017 Better Newspaper Contest, sponsored by Oregon Newspaper Publishers Association (ONPA).
Hood River News received first place for Best Online Coverage of Breaking News, among papers in its circulation size as well as a category of larger newspapers. The honor went to News staff members Ben Mitchell and Patrick Mulvihill, and Eagle Digital Media Director Ben McCarty.
Mulvihill also took second place for Best News Photo for his front page photo of the flames and plume of black smoke rising from the Mosier spill.
Hood River News also won second place for Best Special Section: Savor the Gorge, which highlights culinary news and features from the region.
The Mosier spill happened on Friday afternoon, shortly after the June 4, 2016, weekend edition of the paper had gone to print on June 3. Mulvihill went to Mosier and provided photos and on-scene information while Mitchell and McCarty gathered additional details by phone and via social media, and all three worked over the weekend to keep readers up to date on the fire, oil spill, and clean-up efforts.
Publisher Chelsea Marr accepted the awards at the ONPA annual conference July 14-15 at Tetherow Resort in central Oregon.
Marr said, "The awards reflect the spirit of teamwork in the Hood River News staff, and our ability to serve our readers by quickly and thoroughly responding to breaking news, as well as providing nuanced reporting on lifestyle elements of the Gorge."