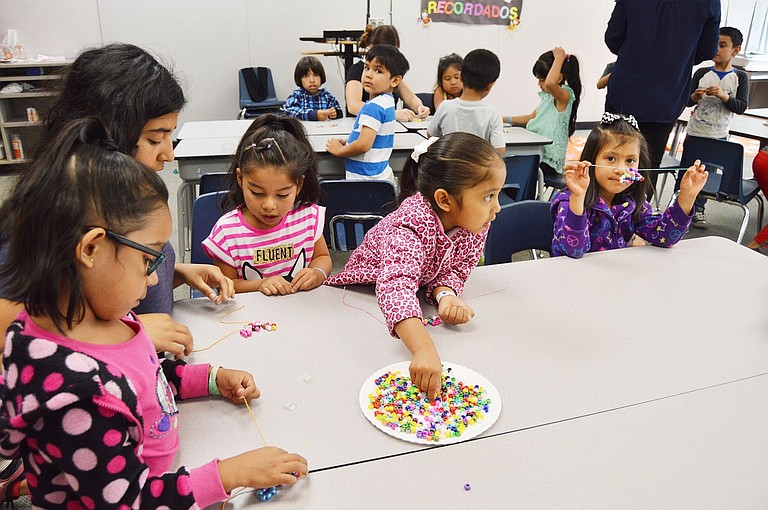 Originally published July 22, 2017 at midnight, updated July 22, 2017 at midnight
Pre-K students create art during Migrant Summer School at Mid Valley Elementary in Odell, a program now in its 30th year and serving close to 250 students.
Participants in the grant-funded program enjoy instruction in reading, writing, PE and math, access to technology, meals, artists-in-residence, and field trips. Bike safety instruction was a big hit this summer.
The program culminates Tuesday with Family Night.
The Hood River County School District program also provides free breakfast and lunch, weekdays through July 25 at two sites including Mid Valley, 7:15-7:55 a.m. and 11 a.m. to noon.
(No registration is required, and enrollment in the Migrant school is not required; adults meals cost $4.). The other site is Hood River Valley High School, 8-8:30 a.m. and 11:45 a.m. to 12:15 p.m.