The Oregon Legislature recently passed two pieces of legislation that increase the prospects for replacement of the Hood River/White Salmon Interstate Bridge.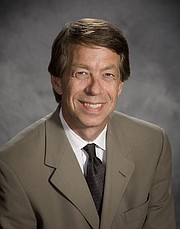 House Bill 2750 would allow a new bridge to be built through a partnership between a private business and the Port of Hood River. While Oregon statutes allow the state to participate in public/private partnerships (P3), the same authority did not extend to other public agencies. HB 2750 enables the port to consider a P3 option if that is determined to be the best plan moving forward. This is important because public funding available for major infrastructure projects is limited, and there is increased emphasis on P3 approaches at the federal level. To be sure, it is not certain that a P3 approach is possible, or advised, for our bridge. These approaches are typically most suited for facilities with high traffic volumes and many not be appropriate for some existing, publicly-owned projects. But HB 2750 does allow the port to consider innovative options to address the significant challenge of funding bridge replacement. It also conveys other authorities to the port that are similar to those granted to ODOT on matters such as tolling, construction contracting, and enforcement. In sum, HB 2750 enables this community to choose a replacement option that best addresses its needs while removing potential barriers to completion.
House Bill 2017, the widely discussed Transportation Funding Package, will provide $5 million to carry out crucial pre-development steps. These include a full Environmental Impact Statement (EIS), a thorough geotechnical assessment, traffic modeling, and detailed financial analyses. These actions increase the certainty of obtaining required permits, decrease construction risk (underlying geology is a significant area of cost exposure), and determine the most appropriate financing methods for bridge replacement. HB 2017 has very positive implications for our state's overall transportation system. Including funding for the Hood River/White Salmon Bridge recognizes that it is an integral part of that system.
The Transportation Funding Package enjoyed broad support because repairing and Oregon's transportation infrastructure was recognized as a vital part of our State's economic future. HB 2750 was passed, in large part, due to the sustained advocacy of Representative Mark Johnson and Senator Chuck Thomsen throughout the legislative session. Passing most any piece of legislation is challenging and tenuous. These elected officials were able to build bi-partisan support in both chambers. The port and this community were well served by their efforts.
Despite these positive steps, replacement of the Hood River/ White Salmon Bridge is not assured. Building a large piece of bridge infrastructure in a small market with decreasing levels of federal funding is a significant challenge. And, under any likely scenario, the bridge will need to be a toll facility. Tolls are the only possible source of the significant local match required for federal grant funding, and a P3 would rely almost entirely upon tolls to repay borrowed capital. Still, the actions of the 2017 Oregon legislature could prove to be the statutory and financial foundation that puts a new bridge within reach.