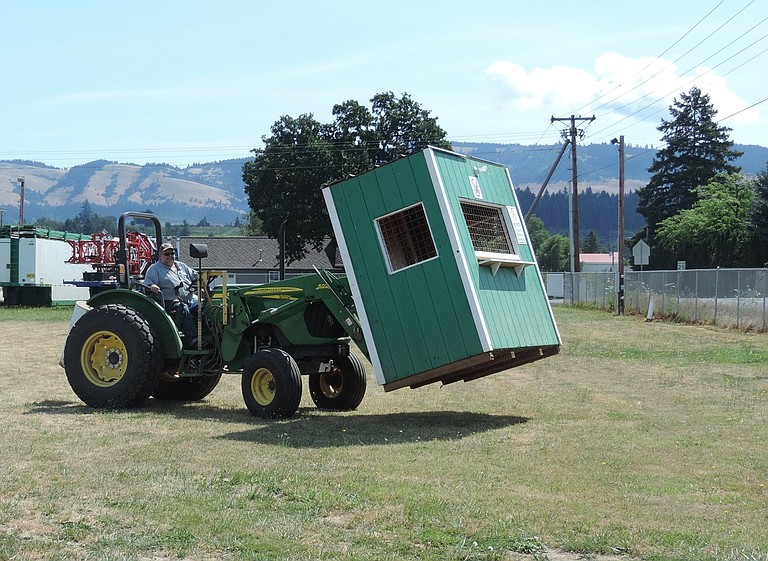 The 2017 Hood River County Fair runs Wednesday through Saturday, July 26-29, at the Hood River County Fairgrounds, with the theme "Get Your Biscuits in the Oven and Your Buns to the Fair."
LEARN MORE
Fair books, detailing entertainment, Open Class, 4-H and FFA information and more, are now available at Little Bit Ranch Supply, Mid Valley Market, the Odell Post Office, McIsaac's, Jim's Market, Columbia Market (Cascade Locks), Hood River Chamber of Commerce, Hood River County Fair Office, Juanita's, Hood River Library and Columbia State Bank. For full details visit hoodriverfair.org.
The fair serves up open class, 4-H, FFA, and commercial exhibits of all kinds, along with carnival rides and midway fun, exotic animals, livestock, and more. Friday evening, beginning at 4:30 p.m., is the 4-H/FFA Livestock Auction in the Ralph Kirby Ring. It's the all-important culmination of a year's work for the 4-H and FFA livestock exhibitors. Check the schedule for all the 4-H and FFA competitions, activities, and awards programs.
COST
General admission is $8 per adult Wednesday and Thursday, and $10 per adult on Friday and Saturday. Children aged 6-12 (inclusive) are admitted for $3 every day; children younger than 6 are admitted free. Season tickets are available ($30 for adults, $10 ages 6-12 inclusive). Fair parking is free. The fairgrounds are located 3020 Wy'east Road in Odell.
SCHEDULE
Gates open at 9 a.m. each day; additional attractions begin at noon and carnival rides at 1 p.m. FFA and 4-H activities start early, with additional exhibits, displays, and attractions opening at noon.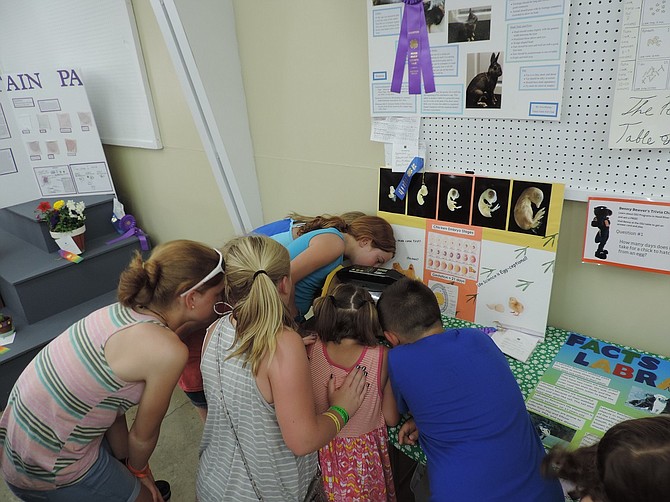 PARKING PROVISO:
It's different this year, as the main parking lot (east side) of Wy'east Middle School is a construction site, so new parking areas have been added at two places:
• On-site — North of the school campus, in partnership with the schools' general contractor, Kirby Naglehout Construction.
• Off-site — At the School District transportation compound, a half-mile away at Summit and Odell Highway. Shuttle buses will take fairgoers back and forth.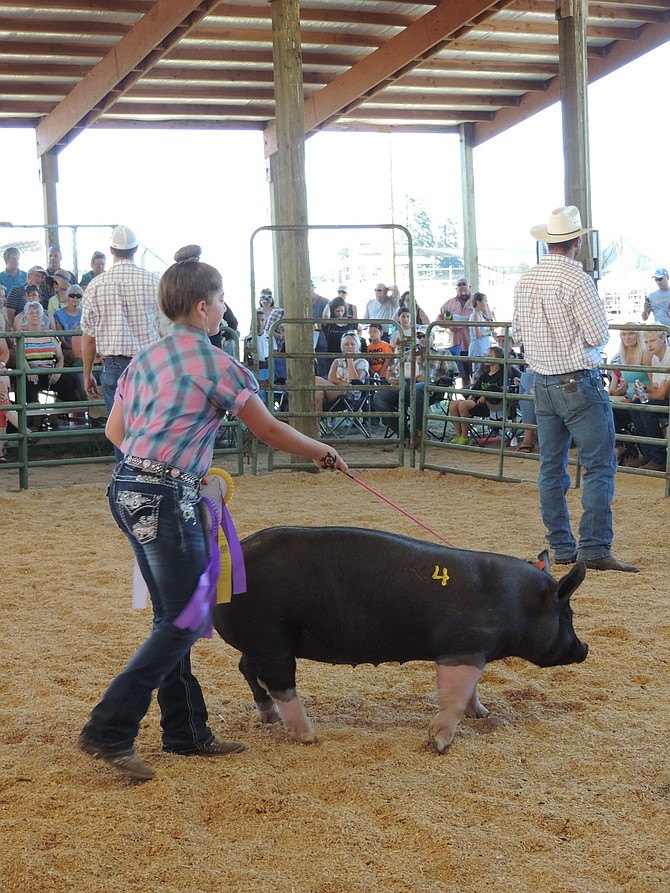 ENTERTAINMENT
Entertainment kicks off Wednesday at 7:30 p.m. with a Tom Petty tribute on the park stage.
Thursday at 7:30 p.m. on the park stage, it's a John Fogerty tribute show.
Friday evening, Los Patrones De La Tierra Brava performs at 7:30 p.m., before Raza Obrera takes to the main stage on the football field at 9:30 p.m. Saturday evening starts with "Reba & George: So Good Together," a tribute to Reba McEntire and George Strait on the main stage at 7 p.m., before the 2017 fair headliner, country music's Sammy Kershaw, takes to the stage at 8:15 p.m.
Known for his "pure country" sound, Kershaw is back with his newest album "Better Than it Used to Be," which harkens back to earlier hits such as "Cadillac Style," "She Don't Know She's Beautiful," "National Working Woman's Holiday," and many more. His 10 albums have resulted in more than 25 singles entering the Top 40 on the Billboard Hot Country Songs charts.
All musical performances are free with paid admission to the fair. Also free with fair admission are many other attractions — many found in the park area, or around the fairgrounds.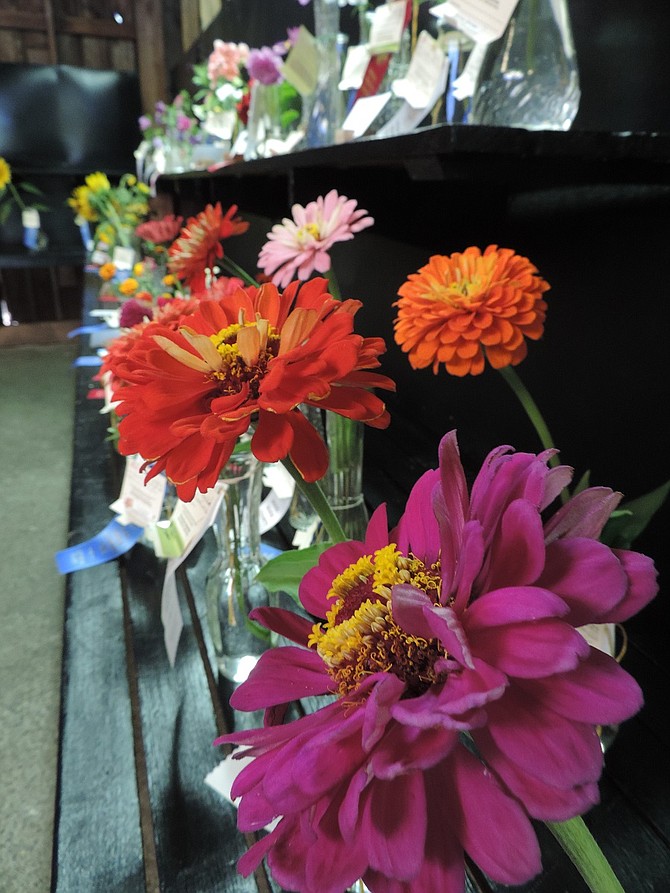 INSIDE THE GATES
The fair gates are open daily from 9 a.m. to 11 p.m. Golf cart shuttles provided by Griffith Motors and Les Schwab are available to take those needing assistance around the grounds.

NEW AND RETURNING
• The Pirate's Parrot Show, sponsored by Little Shredders Dental. Pirate-themed, with a pirate ship and costumes, the stars of the show are the parrots. Interact with the colorful birds, learn about them, watch them flying. Shows at 12:30 p.m., 3 p.m., 5:30 p.m., and 7:30 p.m. each day near the Floral Building.
• Heather Pearl is a professional funny woman, and she brings a full complement of talents and skills, including stilt walking, clowning, juggling, magic, and acrobatics. She'll be in the park and around the fairgrounds.
• Exotic Animal Show, displaying a wide range of exotic animals and reptiles in a jungle atmosphere every day in the park area.
• Godfrey the Magician brings award-winning comedy and levitation tricks to the park stage daily at 2 p.m. and 5 p.m., as well as around the fairgrounds.
• Little kids can take a free pony ride in the park.
• The Frank Herman Arena will be a busy place during the fair. The Hispanic Dancing Horses Show happens Wednesday at 7 p.m.; Las Misterosa Banda will perform.
• Thursday through Saturday there will be the popular Ranch Sorting practice and competition, Jackpot Ranch Sorting, Youth Roping and Games, Roping Exhibition, and more. Check the schedule for all arena activities.
RIDE BRACELETS
Every day is "Bracelet Day" on Cascade Amusements carnival rides. Save money on rides by purchasing a $25 ride bracelet ticket for $20 in by Wednesday, July 26 at 5 p.m. They're available in Odell at the fair office, Mid Valley Market, and Hood River Supply; at McIsaac's Store and Jim's Market in Parkdale/Dee; at Juanita's Market in The Dalles; and at Juanita's Market, Hood River Supply, and Columbia State Bank in Hood River; and at Columbia State Bank in White Salmon. Each bracelet ticket purchased may be used on any one day of the fair, and is good for rides all day long. Carnival rides begin at 1 p.m. each day, and continue until closing. The fair gates open at noon each day.