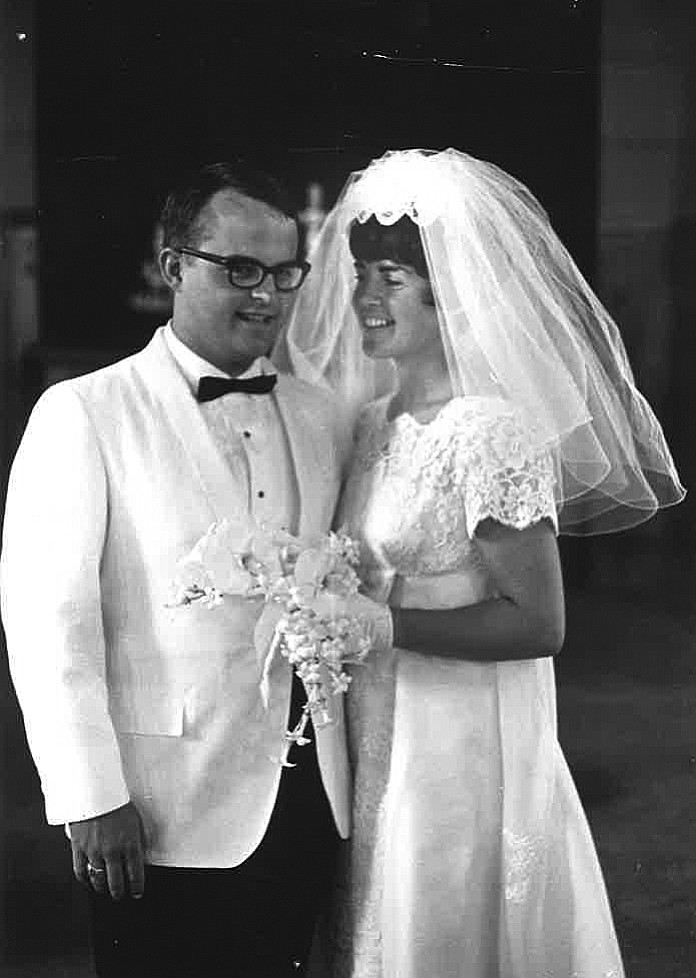 Lyle Smith McAlexander and Ruthie Merz McAlexander celebrated 50 years of married life July 23.
They were married July 23, 1967, at Parkdale Community Church, with a reception following at the Hood River Inn.
Ruthie was born and raised in the Hood River Valley, and Lyle was born in Santa Monica, Calif., and moved here in the late 1950s. They both went to the University of Oregon and both taught school in Springfield, Ore.
Lyle worked as an orchardist and teacher, and Ruthie worked as an orchardist, teacher, "domestic engineer," and mother of four children.
The couple's children are Elise and son-in-law Tim, daughter Katrina, son Tim and son Ryan. They have six grandchildren: Azure, Gideon, Charis, Judah, Owen and Sawyer.