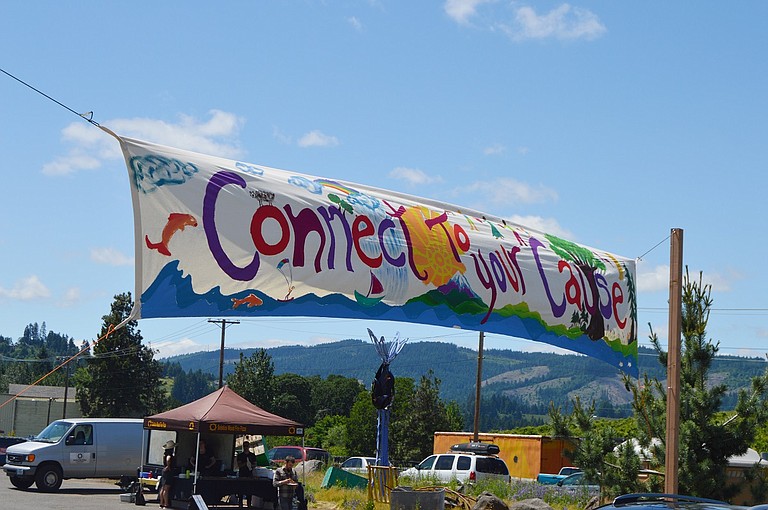 The first-ever Connect to Your Cause Fair, held at Laughing Tara Living Arts in Odell, brought organizations and community members together to network, share information and build connections on Sunday.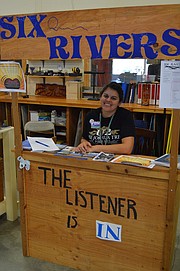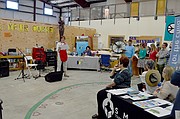 About 20 community groups, nonprofits and causes had tables of information for the public to peruse, the aim of which was to "join together to create a more inclusive, socially just and environmentally responsible world," according to a press release.
Andrea Pacheco, executive assistant at Six Rivers Dispute Resolution Center, said what she heard most at the event "is that there are many people in our community who are contributing to make the Gorge a healthy place to thrive, and many people were encouraged to find ways that they can plug in. We have a choice, to be experts on the problems, or contribute to the solutions.
"The Connect to Your Cause Fair inspired that shift by highlighting what is working in our community," she said.
Susan Erickson, executive director at CASA (Court Appointed Special Advocates for Children), said it was a great opportunity for nonprofits to come together and network with each other as well as a chance to talk to the public about what her program entails.
"I had many people stop by and ask about what CASA is and what our volunteers do," she said. She also received many questions about the foster care system and the number of kids locally in foster care.
"Many were surprised by how many kids were in foster care (currently 145) on the Oregon side of the Gorge," she said. The event grew out of recognition of a need for community members "to feel engaged and empowered to make a difference in the world, and to feel connected to all kinds of people, including those with different political views," said a press release.
Workshops, a Dance of Universal Peace, food trucks, live music, a raffle and children's activities rounded out the day.
Organizers hope to make it a yearly event.