Originally published June 7, 2017 at midnight, updated June 7, 2017 at midnight
The results are now official in the election marked by sliver-thin races.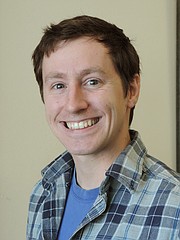 Benjamin Sheppard defeated incumbent David Russo 324 to 318, or 50.15 percent to 49.23 percent, for Hood River County School District Board of Directors, Position 2, in the closest of several tight races in the May 16 Special Districts Election.
Turnout was 30 percent overall in last month's balloting, officially certified last week by Hood River County Elections officials.
In the race for Port of Hood River Commission Position 2, on election day just two votes separated candidates John Everitt and Svea Truax. The official count was determined to be 1,185 for John Everitt to 1,177 for Svea K. Truax, 44.2 percent to 43.8 percent.
Changes in vote totals happened because a total of 36 "question" ballots — ones with unclear signatures or registration issues — were tabulated in the two weeks after the May 16 vote.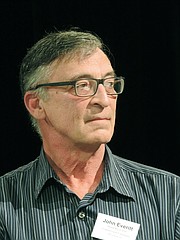 Cascade Locks Port Commissioner Jess Groves edged challenger David Lipps in the third tight race on the ballot, with a 144-137 edge (50.7 to 48.2 percent).
Final results in the nine-person Parks and Recreation District race: The overall winner was Anna Cavaleri, 1,221, or 22.4 percent of the vote.
Nan Noteboom narrowly edged Nick Kraemer for the second of two posts, with 932 votes, or 17.13 percent of the total, to Kraemer's 918, 16.88 percent.
Jim Klaas had 525 votes, 9.65 percent; Steve King 263, 4.83; Matt Rutledge 629, 11.56; Greg Davis, 492, 9.04; Steven Hawley 213, 3.92; Will Smith 217, 3.99.
In the Port of Hood River Commission Position 3 race, David Meriwether held a wider margin, 1,642, or 59 percent, to Kristi Chapman's 708, or 25.25 percent. Laurie Balmuth had 316 votes, or 11.2 percent, while Robert Bart, who had withdrawn from the race before ballots were printed, drew 121 votes. 4.6 percent.