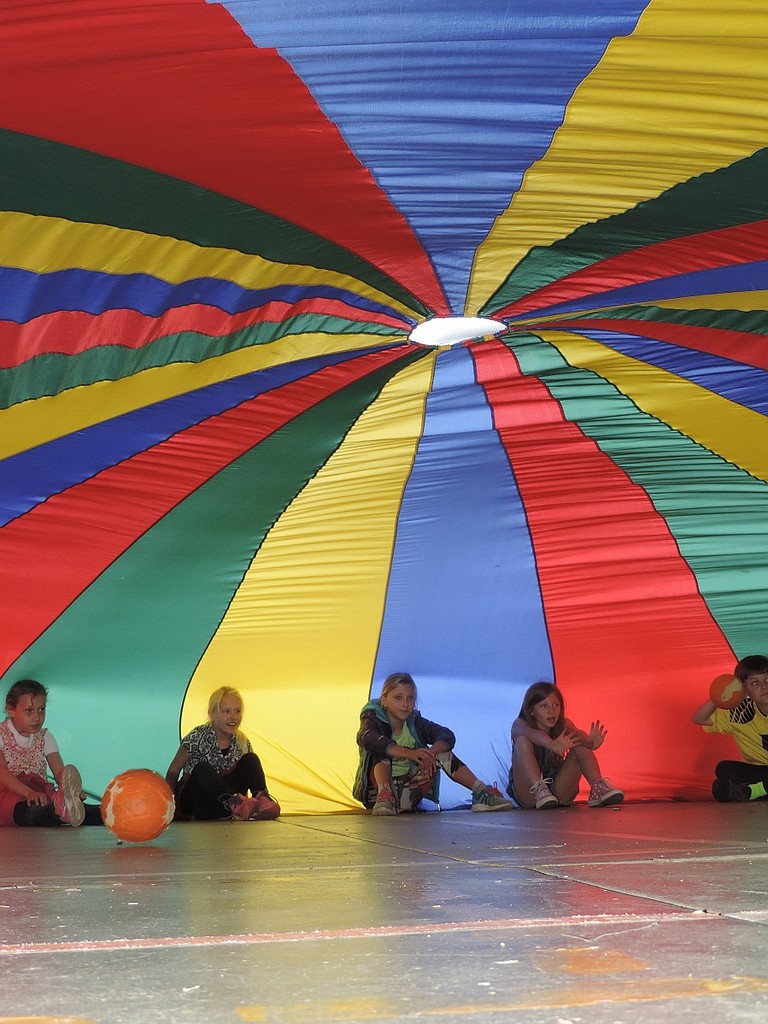 Originally published June 17, 2017 at midnight, updated June 17, 2017 at midnight
A new student mural giving voice to students who don't always feel heard — see page A3 — bridges the school year ending and the one to begin in the fall. This summer, residents will see many changes in buildings and grounds around the Hood River County School District as long-awaited capital bond construction projects begin in earnest.
For most local students, the school year ended Friday, more than a week later than planned because of all those snow and ice days in December and January that diced up the schedule. (Horizon Christian School ended its year on June 9.)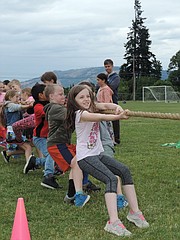 School may be over, but for construction crews the work starts at 7 a.m. June 17 at district buildings including the 90-year-old Hood River Middle School. The National Registry building will see replacement of heating and ventilation, and plumbing, along with all new paint and carpeting, in its first major renovation in decades.
Most HRMS work will be interior, but at Wy'east, look for extensive earth moving this week as crews from general contractor Kirby Naglehout Construction start digging up the parking lot. The Wy'east parking work will fully revise the ingress and egress at the school. Separate areas for parking and bus pickup and drop-off will be created. Turn to page A11 for related details.
In other school news:
• At Wednesday's final school board meeting of the year, Superintendent Dan Goldman told the directors that the Oregon Legislature's anticipated $8.2 billion budget for 2017-18 will avert staff cutbacks he had warned of earlier this spring.
• Back for the summer are free breakfast and lunch, from July 5-25 — for kids 1-18 years old — at Hood River Valley High School (8-8:30 and 11:45 to 12:15 weekdays) and Mid Valley Elementary (7:15-7:55 and 11 a.m. to noon). Adults may purchase a meal for $4.
• The school board approved a contract for a district-wide digital radio system connected to the County 9-1-1 Dispatch Center, which will provide 140 hand-held radio units to be used at all district buildings, replacing the nine outdated radios now in use.
In the final week of school, hallmarks included both the traditional field days and the feverish transition efforts at some district buildings, as the district looks ahead to drastic building changes at Wy'east and Hood River middle schools this summer, according to Dale Kuykendall, senior project manager with the Wenaha Group, hired by the district to coordinate projects paid for with capital bonds approved two years ago by voters.
Planning for these projects has dominated district administration work load for the past two years, and now the digging, wall-breaking, and new building projects begin in earnest.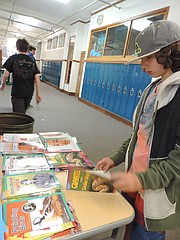 On Friday night at HRMS, the 8th grade commencement ceremony and dance would end at 10 p.m. and by midnight the building would be officially ready for takeover by construction crews who will conduct asbestos abatement in almost every room. That work starts at 7 a.m. Saturday as crews work against the clock on HRMS.
Work at the school will start this summer, with completion lingering into the school year. When they return, students will find new carpets, completely renovated restrooms, new paint and new mechanical and plumbing systems — and the reopening of third-floor bathrooms that have been unused since the 1970s. Planning is also underway to execute a State Seismic Grant gym project, possibly in September or October of this year, in the Multi Purpose Room, constructed in the 1970s.
The venerable auditorium and gymnasiums are the only spaces unaffected by work this summer – and those areas are where furniture and supplies from the rest of the building will be stored. School staff purged numerous old textbooks and equipment, and pieces of furniture and other surplus items in order to empty the rooms for asbestos abatement, painting, carpet installation and other improvements.
The emptying of the affected areas in the entire main building will be completed over the weekend, aided by preparatory work by HRMS teachers and administrators.
Also paid for via construction bond funds will be iPads to be issued to every student at Hood River and Wy'east Middle School, and Cascade Locks School. The iPads connect all students to curricula, and are to be checked out each morning and returned at the end of the day; some devices will be made available at each school for take home.
---
In smaller projects carried out this summer by bond funding, planning is underway to install a new playground at Parkdale Elementary and a new storage building at Hood River Valley High School.
A softball batting facility at the Field at Belmont is in design, with construction scheduled to start in the fall.
Meanwhile, the new May Street Elementary is in design, with construction scheduled to start in February of 2018.