Even though most of the headlines about the 2017 legislative session have been dominated by the budget discussion, I'm very proud to highlight a piece of policy work that I've been actively involved with over the last few months. This legislation will have lasting benefits for Oregon students and once again establish Oregon as an example of increasing access and affordability to higher education.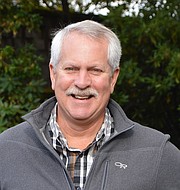 I've now served four terms on the House Higher Education Committee and in each of those legislative sessions, an issue that has consistently come up is the difficulty students have with transferring their college credits. Specifically, transferring credits between community colleges and four-year institutions and having credits earned count towards a student's major. These "empty" credits, meaning the credits don't apply to a major and just default to elective, can result in wasted time and money for the students and their families. This is a contributing factor keeping students from completing their degrees and graduating in a timely fashion, which increases the amount of student debt students and families accumulate.
This session, the Higher Education Committee resolved to take on this issue and provide the needed relief for students. I convened a work group consisting of representatives from Oregon's community colleges, universities, and the Higher Education Coordination Commission. Over the course of a couple of months and several meetings, I'm pleased to say that we made dramatic progress that will transform the college credit transfer conversation for Oregon students.
This work became House Bill 2998. Here is a summary of the key components:
• The Higher Education Coordinating Commission (HECC) will convene relevant faculty from Oregon's community colleges and public universities to establish a foundational curriculum of college credits. This curriculum will equal the first year of coursework and will transfer universally between community colleges and from a community college to a 4-year institution.
• After the foundational curriculum is established, faculty will identify credits/coursework remaining for individual degrees and establish a unified transfer agreement. These unified transfer agreements will outline a path for students from start to finish and be transferrable between community colleges and at all Oregon public 4-year institutions.
It's important to emphasize that faculty are the core decision makers in establishing unified transfer agreements. The first transfer agreements will be designed for the highest in-demand majors and assume that students begin at an Oregon community college and end at a public 4-year institution. A student will be assured that their work and progress is guaranteed along the path. HB 2998 is truly a game changer for our higher education system in Oregon and will be a big step forward for students who want a timely and affordable pathway to a degree.
In my four terms as a state legislator, this is some of the most significant education policy work that I have been a part of. When the credit transfer benefits of this legislation are combined with the affordable tuition benefits of the Oregon Promise, Oregon will truly be a national leader on access and affordability of higher education. When the bill is fully implemented, a high school student will be able to enroll at a community college, be guaranteed that their credits will count towards a degree, and not have to shoulder crippling debt. It's a win-win for students as they graduate with less debt and are then prepared to enter the workforce.
Sometimes it takes four sessions to get it right, but I'm happy that the stars have aligned for Oregon students this year. HB 2998 should be passed out of the legislature in the remaining weeks of session.
•
Dist. 24 Rep. Mark Johnson lives in Odell.