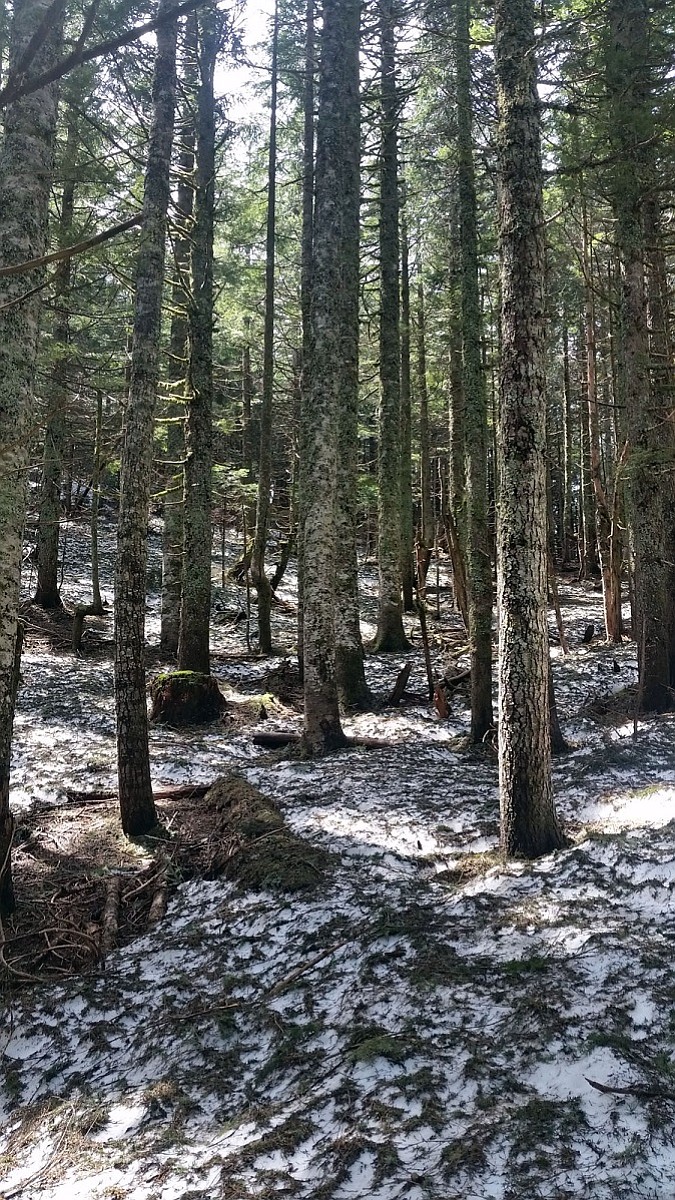 Originally published June 21, 2017 at midnight, updated June 21, 2017 at midnight
KNOW BEFORE YOU GO
Contact U.S. Forest Service ranger districts or the National Scenic Area
Check trip reports for specific hikes on recreation websites (oregonhikers.org, gorgefriends.org, wta.org, etc.)
With all this warm weather we've had the past few days, it's easy to forget about the snow still lingering at high elevations from the brutal winter (or amazing winter if you're a skier/snowboarder) of 2016-17.
As we head for the hills to beat the heat, it's important to keep in mind that some areas may still be covered in snow and can make hiking treacherous.
Late last month, I underestimated just how long it was taking the Gorge to thaw out. On a warm weekend, I decided to go with my girlfriend, Jennifer, on a hike to Three Corner Rock north of Stevenson in the Rock Creek area — one of the new entries in Scott Cook's expanded fourth edition of the Curious Gorge Guidebook that was released this spring.
An avid snowboarder and cross-country skier myself, I was well aware of the prodigious amounts of precipitation that fell this winter and looked up the elevation of the two-mile (one-way) hike: 2,360 feet to 3,550 feet. I figured it would be snow-free.
For the first 10-15 minutes of the hike, I was correct. Then we met a group of hikers heading down the trail, who warned us of the snow. We slogged ahead, and sure enough, in short order, we saw patches of white, shielded from the sun in the thick forest, and as we continued on, the patches became more uniform.
Both of us wore sturdy hiking boots and had extra clothing, as well as trekking poles, so the snow was little more than a minor annoyance to us at first. However, after trudging through the snow for several minutes, we came to an area where the trail ahead became less obvious. The forest thinned out and the snow was so beaten up that it was difficult to discern any footprints to follow. Though the hike followed a portion of the Pacific Crest Trail and I was able to find myself and the trail on Google Maps, the compass on my phone was acting wonky and I knew better than to rely on it.
After trying to find the trail for several minutes and debating about what to do, Jennifer and I finally arrived at the conclusion it was better to turn around and wait until later in the year to do the hike, as neither of us had done this section of the PCT before, nor were familiar with the area.
Two points here: 1) If you ever find yourself in a situation where you're hesitant about continuing a hike, it's always better to exercise caution and turn around. 2) Don't feel shy about contacting U.S. Forest Service ranger stations or other recreation agencies before attempting a hike, particularly one in higher elevations. That's part of the reason why these agencies exist: to provide information to the public. And even when snow has melted and is seemingly no longer an issue, the Forest Service advises that "as the snow melts and roads open up to vehicular travel, many forest roads will be damaged or blocked by falling rock or landslides."