Originally published March 14, 2017 at 2:58 p.m., updated March 14, 2017 at 2:58 p.m.
The search for a missing skier, Steve Leavitt from The Dalles, has been dialed back and termed a recovery effort.
Leavitt, 57, has been missing at Mt. Hood Meadows since last Tuesday.
Sgt. Pete Hughes with the Hood River County Sheriff's Office said authorities consulted with an expert physician and determined Leavitt could not have survived, given the gear he had when he disappeared.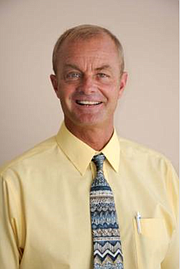 "Our hearts go out to his family. The search to find Mr. Leavitt will continue in limited capacity and as danger levels allow," Hughes said.
Leavitt, a sales manager at Tonkin Subaru dealership in The Dalles, last scanned his ski pass on Heather Chair Lift at 11:20 a.m. Tuesday. After his family reported him missing that night, a multi-agency search began despite harrowing weather. Meadows picked up five and a half feet of powder snow in the five days leading up to the search for Leavitt. The deep snow can create hazardous conditions such as tree wells and hidden creek holes, Hughes explained.
Heather Canyon, the area where Leavitt went missing, is classified double black diamond and recommended for expert skiers only. Leavitt was familiar with the terrain, according to Hughes, and Leavitt had skied on the mountain many times.
Persistent rain and snow restricted search efforts. Weather cleared up Friday, affording teams better conditions; however, the endeavors were unsuccessful. An aerial search for Leavitt involved a sheriff's office airplane, a National Guard helicopter, and drones. A group of four Insitu pilots flew two thermal camera-equipped drones to provide searchers with aerial imagery of the Heather Canyon area. Ground vehicles included a Snow Cat and a team of snowmobiles.
Hood River Crag Rats lent their skiing abilities to the search.
"The avalanche danger was significant through the search, (and) as well, the skiing was very difficult," said Chris Van Tilburg, MD, with the Crag Rats, due to wet and "wildly variable" conditions.
Authorities scaled back the search Saturday, after consulting partner agencies.
"All of our resources are returning from Hood River. Sadly, the missing skier has not been located. The search has been suspended for now," tweeted Mountain Wave SAR.
In the following days, Meadows patrol skiers have continued to run laps of the area.
The community has come together to provide donations for volunteers involved in the search and rescue for Leavitt. The account is posted at www.gofundme. com/steve-leavitt-search.
"To all the passionate riders frequenting our beautiful mountain home: We are family. Thank you for coming together during this tragedy," said Riane Young, the fund's creator.