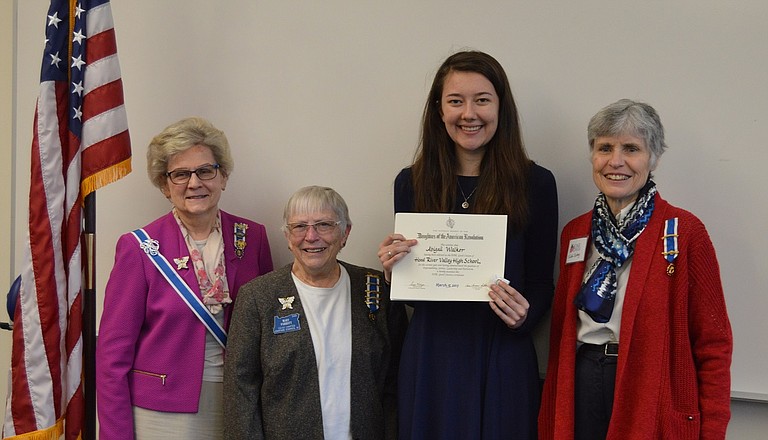 Wednesday, March 22, 2017
Abby Walker, a senior at Hood River Valley High School, was honored as the chapter winner of the Good Citizens Scholarship Contest sponsored by Celilo Chapter of the National Society Daughters of the American Revolution (DAR) at their monthly meeting on March 15 in Hood River.
The Good Citizens program and scholarship is intended to encourage and reward the qualities of good citizenship among high school seniors. The application process includes the writing of a timed essay on a topic not previously revealed to the applicant. Walker read her prize-winning essay to the Celilo Chapter members at the meeting, which was also the occasion of a visit to the local chapter by Alice Miles, State Regent of the Oregon State Society Daughters of the American Revolution.
Walker was further named the Good Citizens winner at the level of District VII, which includes five chapters within the OSSDAR.
She is the daughter of Eric and Trisha Walker of Hood River.