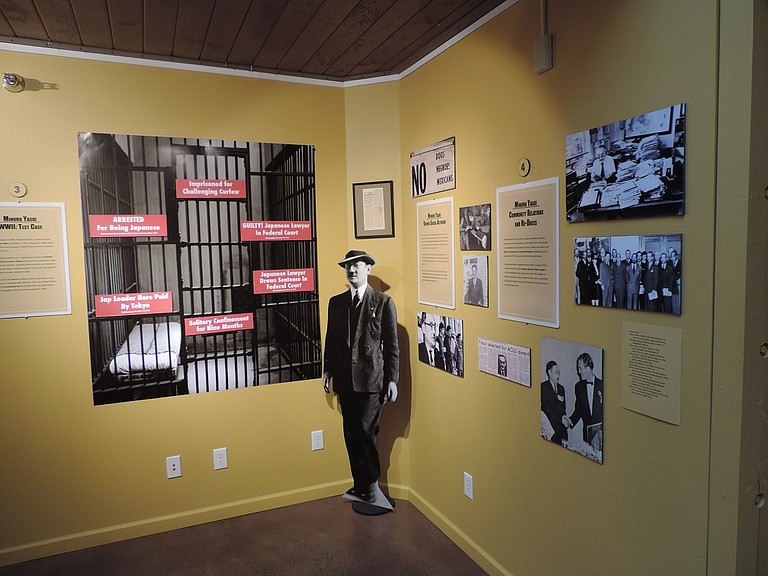 Originally published March 22, 2017 at midnight, updated March 22, 2017 at midnight
Family members from Hood River will be in attendance March 28, and one will participate with song, as the Oregon Legislature observes the first full Minoru Yasui Day at the Capitol in Salem.
To open the March 28 House Floor Session, Kendra Wilkins of Hood River will sing "Manzanar" by Tom Russell, a lament for the internment of Japanese Americans.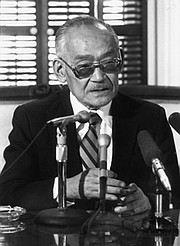 Wilkins is Minoru Yasui's great- great-niece and is currently a sophomore at Hood River Valley High School. "Manzanar" is the Spanish word for apple orchard and is also the name of one of the Japanese internment camps. She has performed the song several times in public, including a Hood River County School District Board meeting and at Jackson Park prior to a Families in the Park concert last year.
The first Yasui day comes weeks after the 75th anniversary of Franklin Roosevelt's repressive Executive Order 9066 that violated the rights of Japanese-American citizens and their families by taking away their rights and property and putting them in prisons, known as internment camps, in 1942-45.
Holly Yasui, Minoru Yasui's daughter, will speak to the Legislature. Also in attendance will be Wilkins' mother Kim Yasui, sister Aunika Yasui, and grandmother Maija Yasui.
The Yasui Day declaration was made a year ago, in the centennial birth anniversary of Yasui, a Hood River native son and lifelong civil rights advocate. Yasui was arrested in 1942 for violating the curfew, as an intentional challenge to Executive Order 9066.
Remembering Minoru
The opening ceremony will be carried live; watch it at olis.leg.state.or.us.
Go to "House convened at 11 a.m." at the top of the page. Just to the right, click on a blue video camera symbol, or a blue circle and arrow to watch it later.
"Minoru Yasui and Social Justice" exhibit shows at The History Museum of Hood River County through April 3. The museum, on Marina Drive next to Hood River Marina, is open 11 a.m. to 4 p.m. Monday through Saturday. Admission is $5 for adults.
Period photographs, documents, and newspaper headlines retell this narrative of prejudice, persecution, and incarceration. It adjoins a permanent collection, with looping video, detailing Hood River Valley residents' experiences in the World War II internment camps.
Yasui received the Medal of Freedom from President Obama in 2015 for his lifelong work representing the rights of minorities and the underprivileged. Yasui, who died in 1986, was born on Oct. 19, 1916, in Hood River. He attended Hood River High School and went on to become the first Asian-American to graduate from the University of Oregon Law School and to pass the Oregon State Bar.
This spring, a stone commemorating Yasui's legacy will be placed on the north side of Georgiana Smith Gardens lawn, next to the Hood River Library. It will be placed close to Oak Street, according to Library Director Rachael Fox.
At an October 2016 event dedicating the stone, Yasui's great-niece, Chani Hawkins, said, "Min was an advocate for civil rights, for anyone who was in need, regardless of race, creed, or color. This dedication ceremony is a time to set apart a particular place to honor and memorialize his service and dedication to all people."
Yasui's life work and his own legal contest with the U.S. government is chronicled in the documentary "Never Give Up," produced by his niece, Holly Yasui.
Attorney Peggy Nagae noted that the year 2017, as 75th anniversary of Executive Order 9066, will be an excellent opportunity for society to look at the status of civil rights in America in the 21st century. Nagae, who represented Yasui in his 1983-86 reopening of his 40-year-old legal case before U.S. District Court in Portland, said, "I hope we will remember Minoru and what he meant for all of us."