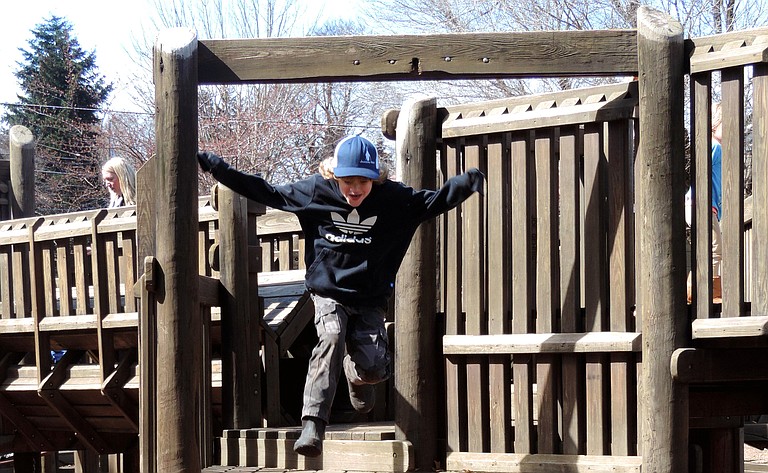 A chain link fence went up around the playground structure at Children's Park Friday.
The city has deemed the facility unsafe and plans to dismantle and replace it – at a date undetermined.
The rest of the park, at 9th and Eugene streets, remains open.
Mayor Paul Blackburn has convened a community meeting on the playground, Monday at 6 p.m. at the fire hall, on 18th near May streets. "I've been getting a lot of calls and emails on this and decided it's best to answer people all at once rather than one at a time," Blackburn said.
"This is a very important matter: a lot of people have grown up at this park," Blackburn said.
The community is invited to attend and hear updates and ask questions. Beams and posts and other parts of the playground are rotting, according to an engineering report, and city manager Steve Wheeler and public works director Mark Lago recommended it be closed; they told council last week the project would cost about $300,000.
Signs at the park will direct families to the Waterfront Park, Wilson Park and four other area playgrounds. The city is just starting the process of timeline, design, funding process and bidding.
"It's been a generation since we went through a bidding process on a playground," Blackburn noted.
---
Westside Plan update
The online survey number 2 for the Westside Area Concept Plan has been reopened and will be available through Wednesday, April 5. A link to the survey is posted on the project website: www.hrwestsideplan.com.