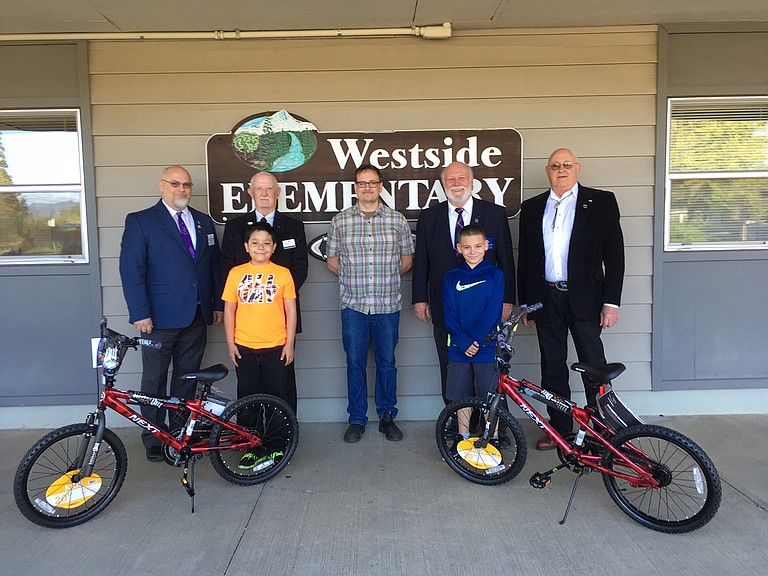 On May 4, the Masonic Lodge of White Salmon donated two bikes to Westside Elementary School fourth grade students, Ricardo Flores and Jacob Smith, reports Principal Bill Newton.
The Masons donated these bikes as a way to encourage and recognize youth who have shown strong improvement with their reading, according to Newton.
Penny Davis, Flores' fourth grade teacher, said he has made lots of progress with his English and reading skills this year and his listening comprehension. Flores is a positive person and gets along well with his classmates.
Sally Anderson, Smith's fourth grade teacher, said he is an extremely hard-working student, who has shown tremendous improvement in reading this year. In addition, his kindness to others is exemplary. Smith stays after school to help stack chairs, pick up paper off the floor and plug in the laptops. He always gives his best, and inspires others to be kind, respectful and responsible.
Newton said Westside Elementary thanked Masonic Lodge members Dan Henderson, Mike Clemenhagen, Richard Phaneuf, Norman Bright and Eldon Schalk for presenting the bikes to both students and for encouraging and recognizing all students.