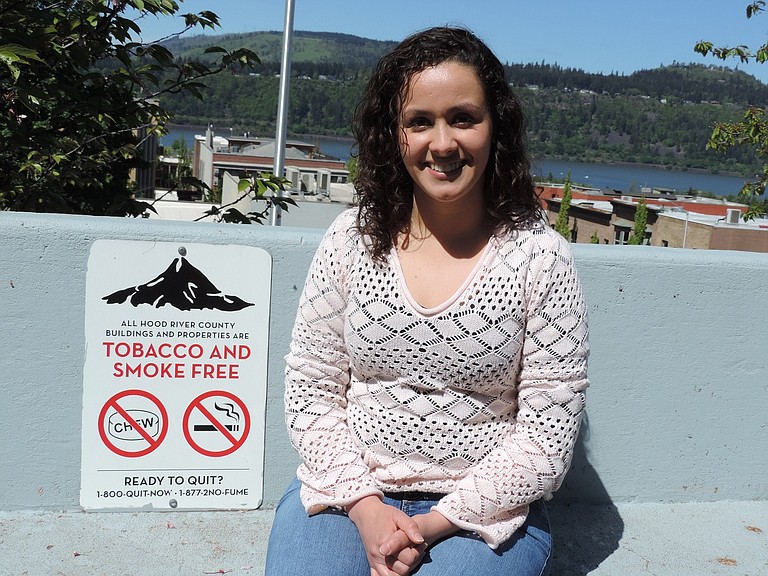 From May 14-20, we will celebrate National Prevention Week, an annual health observance dedicated to increasing public awareness of, and action around, substance abuse and mental health issues. It is a nationwide event and communities and coalitions all around the country participate.
This year's theme is "Making Each Day Count," communicating the idea that prevention happens every day and reminding us that the small daily actions by individuals combined with the actions of families, communities, and coalitions, come together to make up the larger bold movement of prevention. Each day of National Prevention Week focuses on a specific health theme. The themes for National Prevention Week 2017 are:
• Prevention of Youth Tobacco Use: Monday, May 15
• Prevention of Underage Drinking and Alcohol Misuse: Tuesday, May 16
• Prevention of Prescription & Opioid Drug Misuse: Wednesday, May 17
• Prevention of Illicit Drug Use and Youth Marijuana Use: Thursday, May 18
• Prevention of Suicide: Friday, May 19
• Promotion of Mental Health and Wellness: Saturday, May 20
Below are some facts to consider:
Each year, an estimated 58 million Americans are regularly exposed to secondhand smoke and more than 42,000 nonsmokers die from diseases caused by secondhand smoke exposure. Testing of some e-cigarette products found the aerosol (vapor) to contain known cancer-causing and toxic chemicals, and particles from the vaporizing mechanism that may be harmful. Some research suggests that e-cigarette use may serve as a "gateway" or introductory product for youth to try other tobacco products, including regular cigarettes, which are known to cause disease and lead to early death. According to the Centers for Disease Control and Prevention (CDC), cigarette smoking results in more than 480,000 premature deaths in the United States each year — about one in every five U.S. deaths, or 1,300 deaths every day.
Research shows that drinking during the teen years could interfere with normal brain development and change the brain in ways that have negative effects on information processing and learning as well as an increased risk of developing an alcohol use disorder later in life. On average, alcohol plays a role in the deaths of 4,358 young people under age 21 every year. These deaths include 1,580 deaths from car crashes, 1,269 from murders, 245 from alcohol poisoning, falls, burns and drowning, and 492 from suicides.
More than half of the drug overdose deaths in the United States each year are caused by prescription drug misuse. More than 29,700 people died from a prescription drug overdose in 2015, with alarming increases among young people ages 15 to 24.
Marijuana can be addictive. Someone who regularly uses marijuana may continue to use it despite negative consequences in their life. People who begin using marijuana before the age of 18 are four to seven times more likely than adults to develop a marijuana use disorder.
We can be the difference in our youth's lives. Below are some tips to prevent drug use and misuse in our kids:
• Show interest in and discuss your child's daily ups and downs. You'll earn your child's trust, and won't take your child by surprise when you voice a strong point of view about drugs.
• Don't just leave your child's anti-drug education up to their school. Ask your teen what he/she's learned about drugs in school and then build on that with additional topics, such as how and why chemical dependence occurs, the unpredictable nature of dependency and how it varies from person to person; the impact of drug use on maintaining a healthy lifestyle, or positive approaches to stress reduction.
• Make it clear that you disapprove of all alcohol, tobacco and drug use. As teens are extremely concerned with their physical appearance; remind your teen about the negative effects alcohol, tobacco and other drugs have on physical appearance.
• Make sure your child knows your rules — and that you'll enforce the consequences if rules are broken. Research shows that kids are less likely to use tobacco, alcohol, and other drugs if their parents have established a pattern of setting clear rules and consequences for breaking those rules.
• Always keep conversations open and honest.
• Come from a place of love, even when you're having tough conversations.
• Balance positive reinforcement and negative reinforcement.
• Keep in mind that teachable moments come up all of the time — be mindful of natural places for the conversation to go in order to broach the topic of drugs and alcohol.
Luz Oropeza is project coordinator with Odell Hispanic Drug Prevention Health Promotion Coalition.