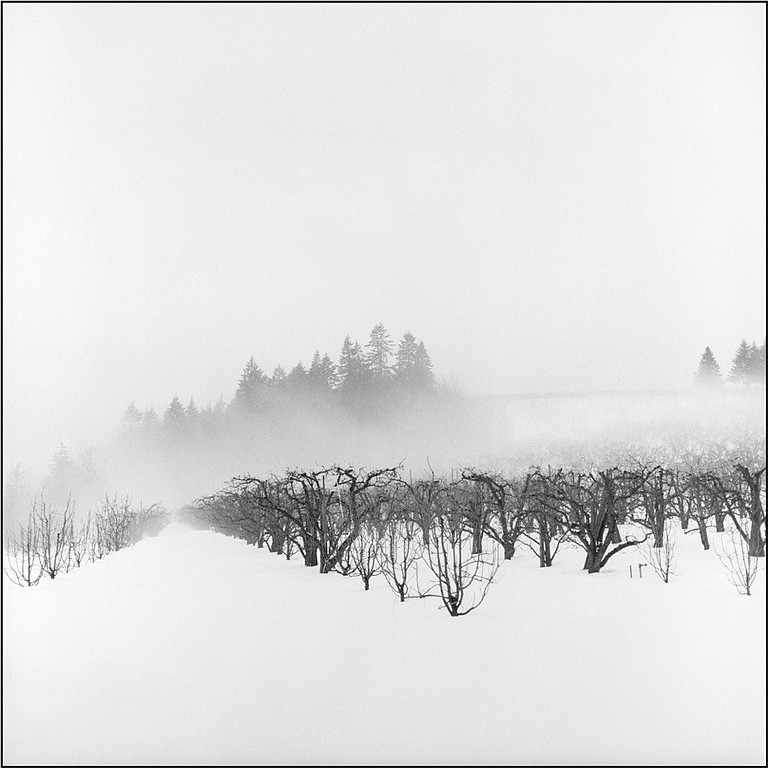 "Mixing technology and art always fascinated me: photography is a natural fit." — Danny McCarty
Inhabited/ Uninhabited/ Inhabitants
Leaning to its strength in vintage photography, The History Museum of Hood River County showcases an exhibition of recent photographs by Hood River artist Danny McCarty through May 31.
The museum is at 300 E. Port Marina Drive, and is open Monday through Saturday, 11 a.m. to 4 p.m.; for more information, call 541-386-6772. Admission is a $5 donation and includes all the museum's exhibits, permanent and temporary.
The question "Can photography be art?" is answered with a resounding "Yes!" when you stand in front of local photographer Danny McCarty's arresting works, on view at The History Museum of Hood River County through May 31, executive director Lynn Federle Orr, Ph.D, said in a statement about the exhibit. The exhibition "Inhabited/Uninhabited/Inhabitants" sets a novel tone in the atrium gallery, bringing a powerful spare and contemporary voice to a museum best known for its traditional interpretation of historical artifacts.
"The exhibition of Danny McCarty's photographs brings a powerful contemporary voice to the museum and underscores our engagement with the photo medium," Orr said.
Choreographing elements such as composition, focus, and tonal value from light to dark, McCarty transforms the objective view of the camera into an artistic lens. While not completely over-riding the factual record of what the camera "sees," McCarty liberates his images from the strictly representational, stripping away decorative accretions such as foliage and/or superfluous detail. He achieves a simplified vision by delving deep into the elemental structure of both nature and the built environment.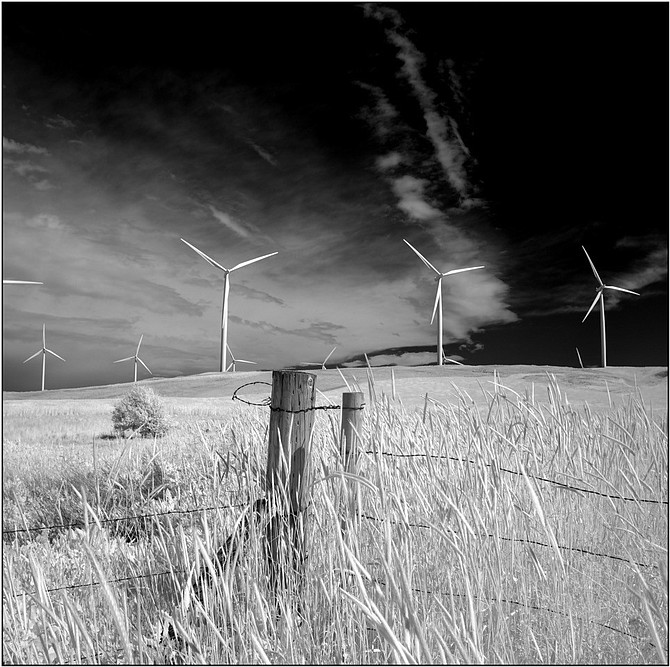 "The technology of photography translates a visual experience into a durable image. This seems straightforward enough: an objective technology captures a factual record of whatever the camera is aimed at — landscape, object, person. However, in fact, a photograph can be more than simply the record of what the camera 'sees.' Photography can also be high art, the product of aesthetic, as well as technical, choices. Manipulating elements such as composition, focus, and tonal value from light to dark, the photographer can choreograph what he sees. The concerted artistry of photography is fully realized in the work of Danny McCarty," said Orr.
"Walking among these images, the viewer is struck by the artist's ability to look deeply and see the essential components of the world around us. In a range of subject matter, McCarty uncovers the elemental structure of familiar places and situations. Spare geometries and novel visual relationships imposed on ordinary forms make the commonplace fresh and newly satisfying. Using a variety of vintage and more modern cameras, as well as new digital equipment, McCarty explores the technical possibilities of equipment, film, and photographic processes. These explorations give his photography a recognizable aesthetic and a straightforward vigor that is compelling."
Hood River historic photos, online and on exhibit
A mystical view of a nighttime Mount Hood climb; a hydropower generator predating the 1923 Powerdale dam; a farm family, somewhere in Hood River County; congregants in front of an early (and still intact) church building.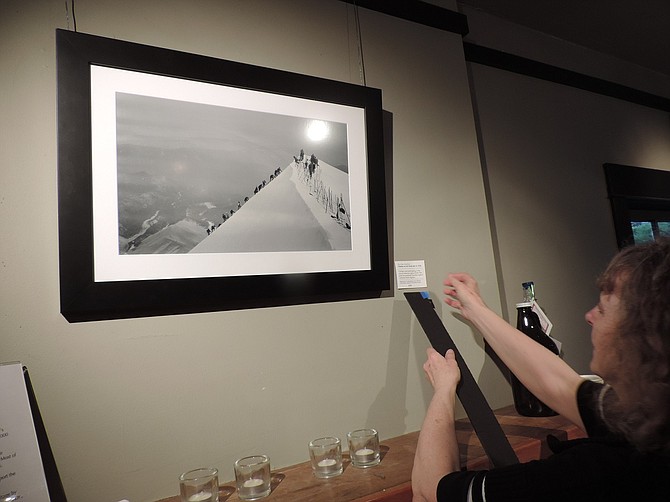 These are just a few of the recent images that bring Hood River history keyboard-close, courtesy of a rich trove of photographs available digitally at historichoodriver.com.
Or, see a selection of framed images at Brian's Pourhouse in the museum's first full exhibit at a separate location. Several, including a stunning Alva Day image of climbers at the peak of Mount Hood, are printed on high-contrast metallic paper. The framed images are for sale, with proceeds supporting museum services.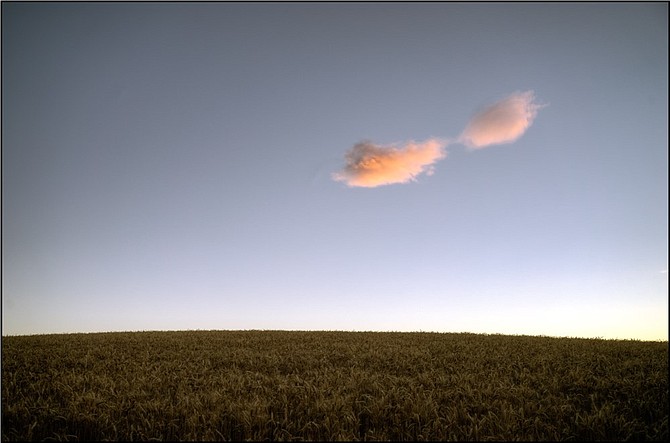 "For years, The History Museum has taken great pride in its collection of approximately 20,000 vintage photographs," Orr said. "Recording the people and places of Hood River Valley, these treasured artifacts capture the imagination and heighten our understanding of the past. This cache of material has been the focus of extensive attention in recent years to insure the safe archival storage and preservation of the photographs."
Orr said, "Effort has also been invested in investigating the subject matter — the what, where, who, when — of the images themselves. Known to historians and researchers, the museum's holdings may be less known to local inhabitants, because the originals are rarely exhibited due to their fragile nature. However, we are pleased that the depth and range of the museum's photo collection is suggested by daily postings to Historic Hood River, a photo blog curated by museum photo archivist Arthur Babitz."