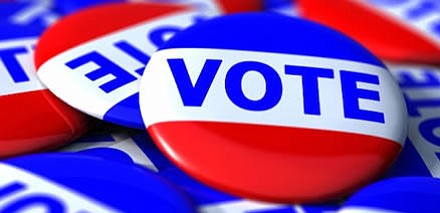 Originally published May 17, 2017 at 3:53 p.m., updated May 17, 2017 at 3:53 p.m.
Early returns from the May 16 Special District Election show tightly contested races and a narrowly rejected operations levy at Northern Oregon Regional Corrections Facility.
For a full list of results, visit the Oregon Secretary of State's elections website.
The NORCOR bond would have established a permanent 26 cents per $1,000 property tax toward jail operations, effectively carrying over the original bonds that created the jail. Those bonds expired last fall.
Unofficial returns from Wednesday afternoon indicate the bond measure passed in Hood River, Sherman and Gilliam counties, but failed by a large enough margin in Wasco county to reject the measure.
Wasco County voters rejected the NORCOR bond by about 55 percent. Hood River County approved it by 53.35 percent, Sherman by 58.92 percent, and Gilliam by 54.84 percent.
Via an aggregate of 8,235 votes from the four counties, the measure failed, with 50.35 percent opposed and 49.65 percent in favor.
Results are not final. The deadline to authorize results is June 5.
Local races saw a crowded field of candidates:
Port of Hood River
Position 1: Ben Sheppard took the lead with 53.14 percent of votes.
Position 2: John Everitt was leading Svea Truax in a near tie of 44.15 percent against 44.07 percent (a two-vote gap according to a Wednesday afternoon count).
Position 3: David Meriwether won with 58.72 percent of votes.
Port of Cascade Locks
Dean Bump took 64.23 percent of votes against Sally Drew. Jess Groves edged David Lipps by a narrow 51.06 percent versus 47.82 percent.
Hood River County School District Board
At Large Position: Rich Truax bested Brian Hardy by 64.42 percent.
Position 2: Benjamin Sheppard was slightly leading against David Russo with 50.16 percent versus 49.22 percent of votes.
Position 3: Corinda Hankins-Elliott brought in 62.45 percent of votes against Joanna Smith.
Julia Garcia Ramirez and Mark Johnson took unopposed positions 4 and 6 respectively.
Hood River Valley Parks and Recreation District
Anna Cavaleri came out on top with 22.49 percent of the vote, trailed by Nan Noteboom and Nick Kraemer. Noteboom was leading against Kraemer with 17.12 percent of votes against 16.9 percent.
Hood River County Transportation District
Mark Reynolds took the highest count with almost 25 percent of votes, followed by Marbe Cook, Leanne Hogie, and Effie Mooney.
Theresa North came out above Bobbi Reisner with 55.78 percent of the vote.
Hood River Library District Board
The top three choices were Sara Marsden, Megan Janik, and Karen Bureker.