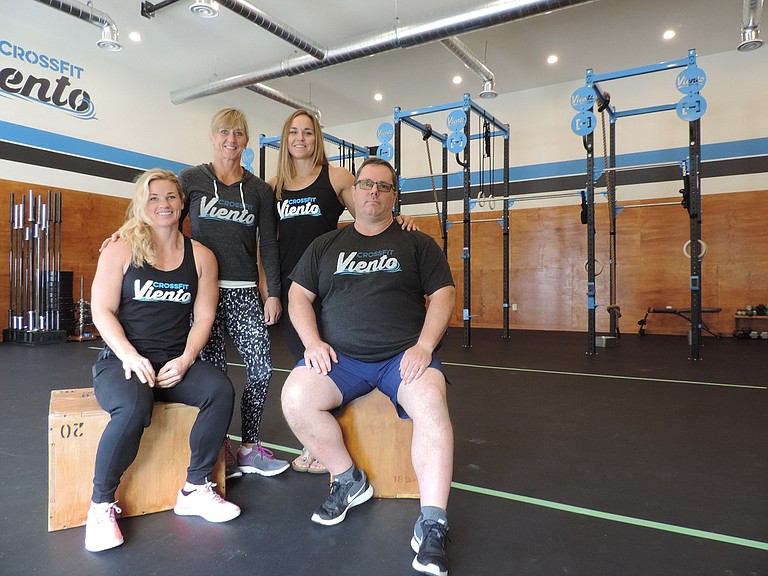 Wednesday, November 1, 2017
Crossfit Viento opened this fall in a new commercial building at 210 Clearwater Lane in west Hood River, under owners Regan Huckaby, Karen McAdam, Bill Vawter and Christine Wells, all veteran Crossfit athletes.
Members pay for three or more visits per week, with adjustable workouts and training regimen for all levels, in weights, calisthenics, rowing and running machines, plyometrics (think short-action, as in hopping, skipping and jumping) and more. Sessions are Monday-Thursday, 6 a.m., 8 a.m., noon, 5 p.m. and 8 p.m.; Fridays at 6 a.m. and 8 a.m., noon and 5 p.m., and Sundays at 10:30 a.m.
Escape the Hood opens Nov. 1
Another form of exercise, this for the mind, is found at Hood River's first-ever escape room business, Escape the Hood, owned by Dave Kelleher of Hood River and his son, Dana.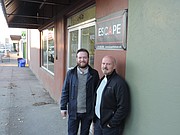 Escape the Hood, 1416 12th St., gives teams of two to eight people a lock-in scenario and an hour to complete it — to escape from the mysterious office of an orchard owner, using clues and objects in the room to "unlock" the room. The challenge emphasizes problem-solving and teamwork; the room is monitored by camera, and teams can ask for help up to three times. (Some escape rooms involve actual lock-in; the Kelehers' is virtual only, but the door remains closed until the team figures it out or time runs out.) Settings and scenarios will change, and a second room is in the works, and possibly a third.
Admission is $30 per person and groups must sign up in advance for an appointment; go to info@escapethehood.net or call 541-436-3500.
B.I.G. Swig happens Nov. 11
The B.I.G. Swig, a one-day event inviting craft beer fans for brewery open houses, beer tastings, and more, happens Saturday, Nov. 11. B.I.G. is a non-profit organization that is comprised of 13 breweries located in the Columbia Gorge region of Washington and Oregon, spanning from Cascade Locks to Goldendale (home of the newest B.I.G. member, Dwinnell Brewery). Each participating brewery will open their doors between noon to 4 p.m.
For updates and more information visit B.I.G at Facebook/events
Solera creates beer for Horse Brass Pub
Solera Brewery's "Enduring Oak Scotch Ale" (7.2 percent ABV) will pour all month at world famous Horse Brass Pub in Portland.
"This 90-shilling Scotch ale was brewed for, and inspired by our friends at The World Famous Horse Brass Pub for their 41st anniversary," said Jason Kahler, brewer and co-owner of Solera, in Parkdale. The beer will be untapped on the evening of Nov. 1 to start the anniversary celebration; the address is 4534 S.E. Belmont Ave., Portland.