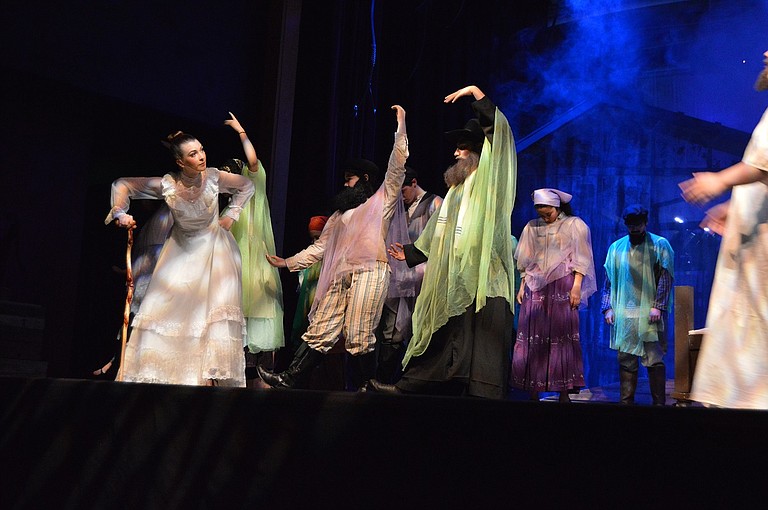 Hood River Valley High School Performing Arts Department continues its run of "Fiddler on the Roof" in the Bowe Theater this weekend, with 7 p.m. shows Nov. 3-4 and a 2 p.m. show Nov. 5. The show will close next weekend, Nov. 10-11, with 7 p.m. shows.
Tickets are $10 for adults and $8 for students and seniors, available presale at Waucoma Bookstore and at the door.
Above, Grandma Tzeitel (Carly Wyatt) appears in a dream sequence that ultimately decides the fate of her namesake (played by Lauren Church, not pictured).