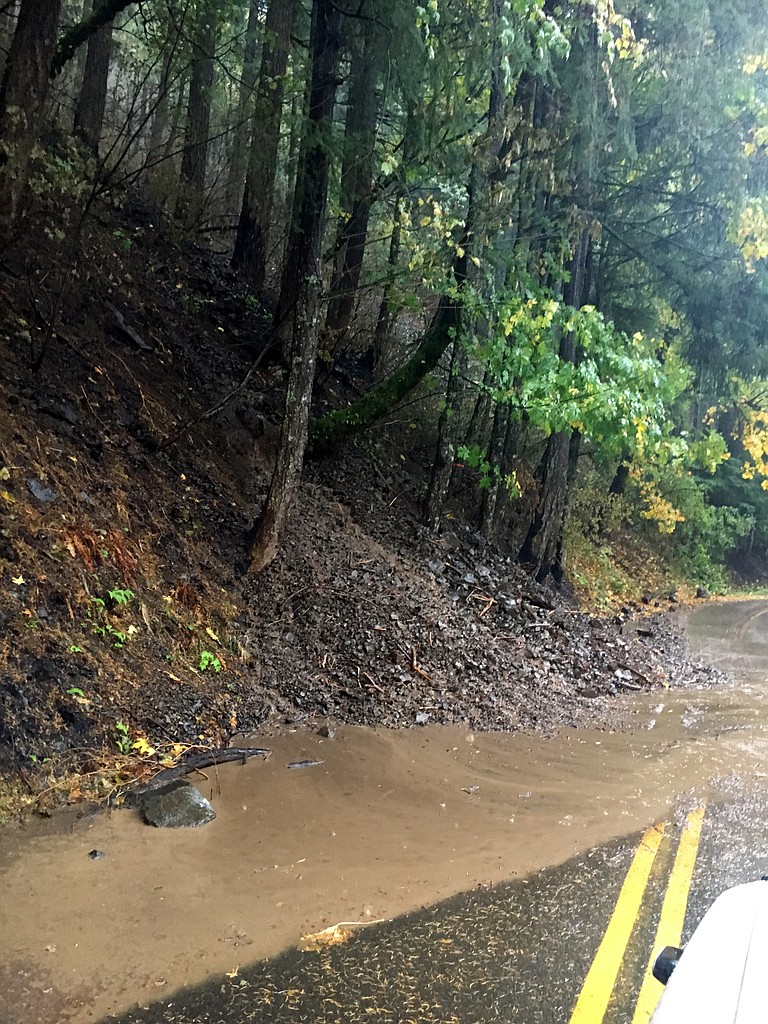 Originally published November 4, 2017 at midnight, updated November 4, 2017 at midnight
Trails in the scorched Eagle Creek fire area remain dangerous, according to the U.S. Forest Service, and some people who illegally passed barricades have been cited.
Authorities have issued about 20-30 citations since the fire broke out Sept. 2, with fines of roughly $280 each.
Closures span a 120-mile web of trails within the fire area. The closed region runs through much of the Columbia Gorge National Scenic Area — along the Interstate 84 corridor between Hood River and Troutdale, and north of Mount Hood.
Forest Service law enforcement officers and security partners are staged around the perimeter at blocked off areas, providing information and redirecting hikers and other members of the public who show up.
Rachel Pawlitz, Columbia Gorge National Scenic Area information officer, said most contacts lead to a quick conversation — sometimes a verbal warning. In rarer cases, people disregard the closure areas and get cited for entering.
Pawlitz feels it's disappointing that people had to be cited. But she said given how long the fire has been burning in a popular tourist destination, the majority of visitors have followed the rules.

"I think people have been very good about complying," Pawlitz said, especially locals.
Some visitors traveling from other states or even countries are unaware that a massive fire burned through the Gorge, she noted.
Safety prompted the mass closures. Environmental hazards mar the trails, according to the Forest Service.
Some of the biggest dangers are rock falls and debris slides in fire-damaged areas. The true "nexus" of threats, Pawlitz said, is along the Columbia River Historic Highway waterfall alley between Ainsworth and Multnomah Falls.
"On a daily basis, there are rocks falling," Pawlitz said.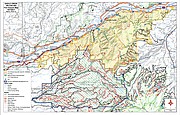 Heavy rains tend to trigger the landslides in fire-damaged areas. During a stormy weekend in late October, Oregon Department of Transportation counted four small landslides on Highway 30.
In the closure area, only firefighters have since set foot on some of the more remote or dangerous paths. Many trails will be changed — or even unrecognizable — when the public regains access to the area, according to web post by the Eagle Creek fire team.
Fire keeps burning
The 48,000-acre fire is still smoldering two months after it erupted.
"The fire's actually not going to be out for months," said Lidiana Soto, Eagle Creek fire information officer.
Heat from the fire remains in an under-layer of "duff," or vegetation, and can keep burning there despite rain or snow. Thus, Gorge residents may not have seen the last of the Eagle Creek fire's smoke, according to Soto.
Firefighters are no longer attacking the interior of the fire. Their work has switched to post-fire activities protecting the area before winter storms smack down.
A team from NOAA National Weather Service installed a new weather station this week in the Tanner Creek watershed, within the burned area, to help improve their forecasting of severe weather hazards.
The weather station, a portable version of a system called a Remote Automated Weather Station (RAWS), was placed in the Tanner Creek drainage to measure rainfall and help predict hazards.
According to a Forest Service report, the wildfire burned through vegetation on slopes in several Gorge watersheds, which made soil and rocks more prone to erosion during heavy rains. That boosts the risk of flash floods, landslides and debris flows.
Residents and travelers concerned about weather hazards should check National Weather Service forecasts at www.weather.gov/pqr and monitor for Flash Flood Watches and warnings the agency sends out.
The Forest Service has a list of alternative Gorge trails that are safe to traverse, such as east of Highway 35 and across the Columbia River in Washington. The recommendations are posted at www.fs.usda.gov/detail/crgnsa/home/?cid=FSEPRD561601
For a map of the Eagle Creek fire closure area, visit https://inciweb.nwcg.gov/incident/maps/5584/