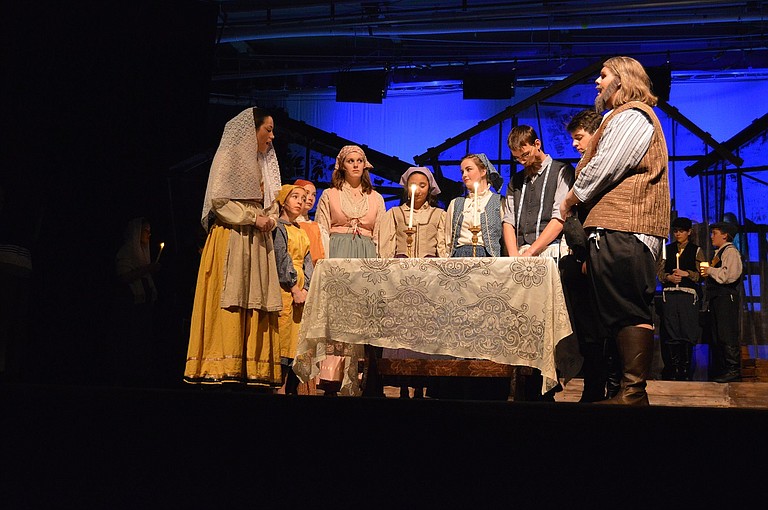 Wednesday, November 8, 2017
It's been sell-out crowds for Hood River Valley High School Performing Arts Department's fall musical, "Fiddler on the Roof," but there's still one more weekend to catch the show.
The musical, directed by Rachel Harry, with musical direction by Daniel Kenealy, starts at 7 p.m. on Nov. 10-11 in the school's Bowe Theater. It's the story of Tevye (played by Aiden Tappert), his wife Golde (played by JoJo Summersett) and their five daughters, the oldest three who push Tevye further and further from the traditions of his Jewish faith (Tzeitel, played by Lauren Church, Hodel, played by Lily Galvez, and Chava, played by Katelyn McAllister).
Tickets are $10 for adults and $8 for students and seniors, available presale at Waucoma Bookstore and at the door.