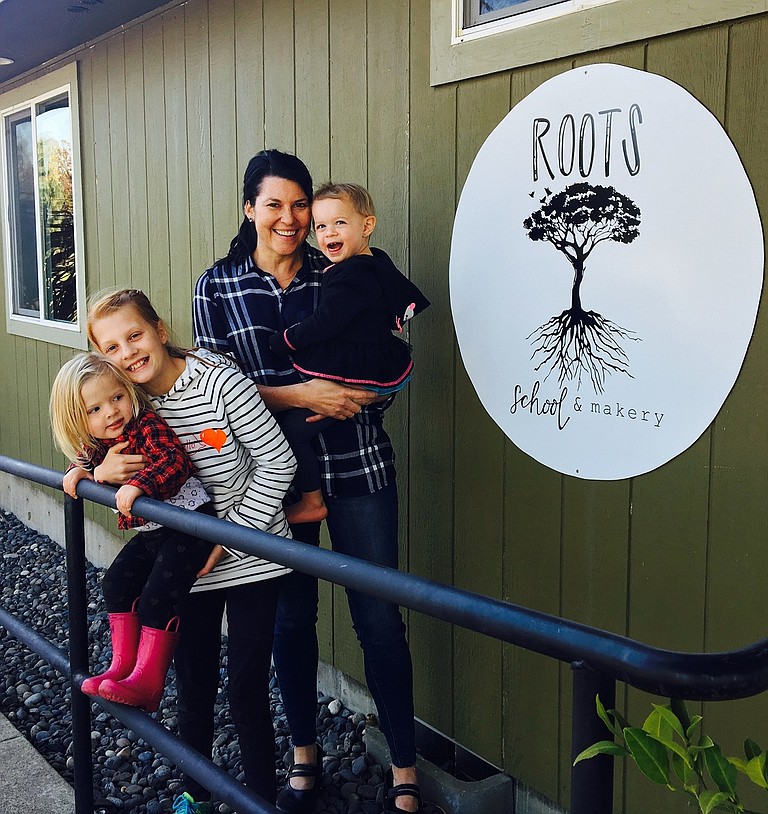 Wednesday, November 8, 2017
There's a new school in town: Roots School and Makery.
"It's a back to the basics approach to learning with children learning by doing," said Angela Sperry, founder and director, a certified educator with 14 years' experience in primary teaching and mother of two.

"Roots School and Makery is my effort to create a safe, fun, and active learning environment that sparks curiosity, creativity, and competency," she said. "Young children learn a lot through their senses and Root School supports this learning with hands on activities."
Roots School is located on two acres at 800 Country Club Road in Hood River. The school includes multiple classrooms led by experienced teachers, said a press release.
The school is currently enrolling children ages 5 and under. Hours are 8:30 a.m. to 2 p.m., with an early drop off option and after care offered until 5:15 p.m. Call 541-308-0933 or visit www.rootsschooland-makery.com for more information and to schedule a tour.