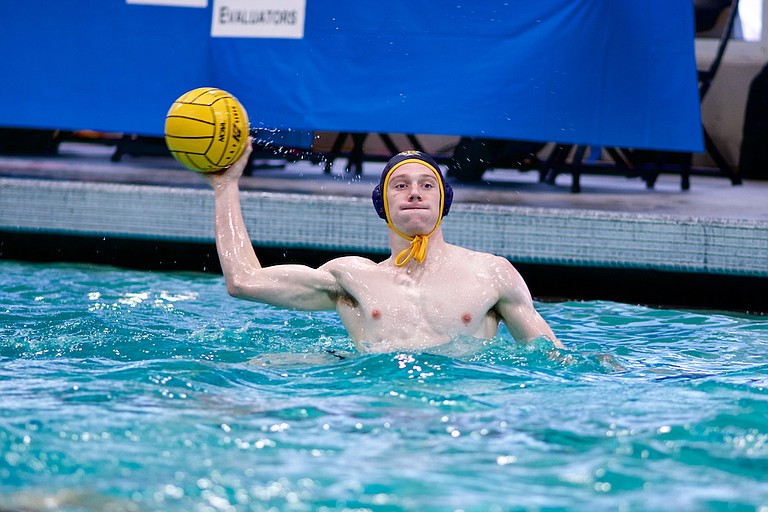 Originally published November 10, 2017 at midnight, updated November 10, 2017 at midnight
In the first round of the state playoffs, HRV boys water polo knocked off North Eugene 27-9 to advance to the semifinals on Friday, where they will go up against Bend (results not available at press time).
Earlier this season, these two teams matched up and, after a tie in regulation, HRV would end up pulling away by a score of 4-2 in a penalty shot overtime.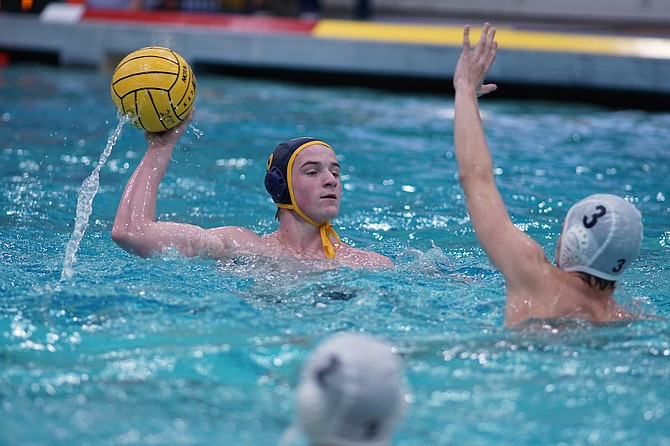 The winner of this Friday's matchup between HRV, the number two ranked team in state, and Bend, the number three ranked team in state, will determine who gets a shot at the state title on Saturday, Nov. 11.
Against North Eugene, HRV dominated all facets of the game, especially when they were on the attack.
The Eagles' 27 points were a season high. Their previous was 22 and that came in back-to-back games against Sandy and Gresham in early September.
Against North Eugene, the Eagles were able to play their entire roster and ended up having nine players score, including three with at least five goals.
JJ Mears led Hood River in scoring with six goals, followed by Javi Pico and Carson Orr with five apiece.
"I haven't seen anything like Orr showed us against North Eugene in a while," said Head Coach David Robinson.
Orr came into this game midway through the fourth and within a three-minute stretch notched all five of his goals. "And to top it off, he scored the fifth goal right-handed as a leftie."
Other scorers: Connor McElwee (3), Chad Klaas, Pelle Bergstorm, and Ethan Yoakum (2), and Corbett Blackman and Saylor Sunby (1).
Mears also had an impressive game passing the ball as well as scoring, bringing in seven assists against North Eugene to lead the Eagles.
Behind Mears in assists were Pico and Klaas, with five and four, respectively.
Pico and Klaas, however, led the Eagles on the defensive end with four steals apiece.
With an Eagles win against Bend on Friday in Corvallis, they'll advance to the state title game this Saturday, Nov. 11 and go up against either Mountain View, the top ranked team in state, or Summit, the fifth ranked team in state.