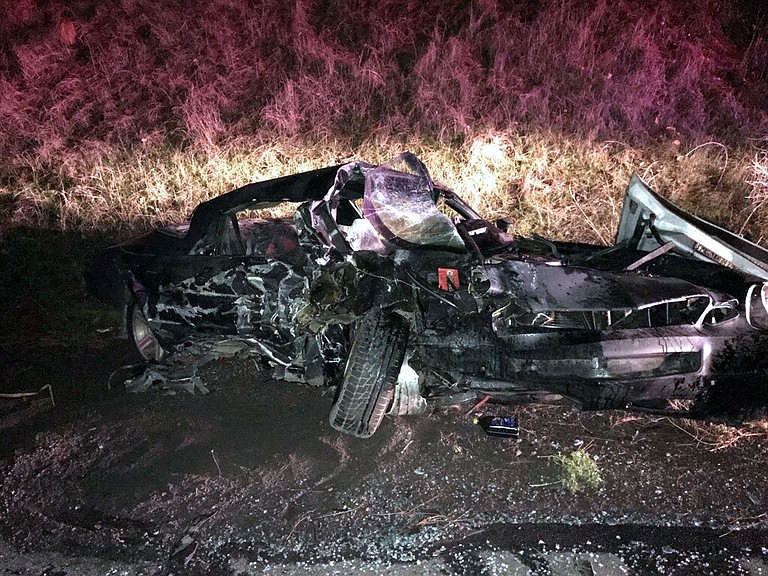 Originally published November 10, 2017 at 9:51 a.m., updated November 10, 2017 at 9:51 a.m.
This story has been updated to include names of those involved in the crash.
A four-vehicle crash closed Highway 35 just south of Hood River for several hours Tuesday evening.
Two adult male drivers were sent to Providence Hood River Memorial Hospital for treatment of serious injuries.
David Webster, 59, of Hood River, and Mark Guthrie, 64, of Portland, were in stable condition when they were transported to the hospital, Oregon State Police Trooper Vadim Bogdanov said Thursday.
At some time around 5:40 p.m. Nov. 7, on a highway curve near milepost 102, a Toyota Prius driven by Guthrie left its lane and collided head on with a Chevy Camaro driven by Webster.
Shortly after, a third driver in a Nissan passenger car stopped because of the crash and was hit from behind by a fourth vehicle, a Honda Accord.
During a police investigation, the highway was closed from about 6-9:50 p.m.
Guthrie was cited for failure to maintain lane. Police issued a warning to the Honda driver, a juvenile girl, for following the vehicle ahead too closely.
Bogdanov noted that the crash happened in low light conditions and the curve was "pretty sharp."
At least one patient, Guthrie, was released from the hospital later that night.