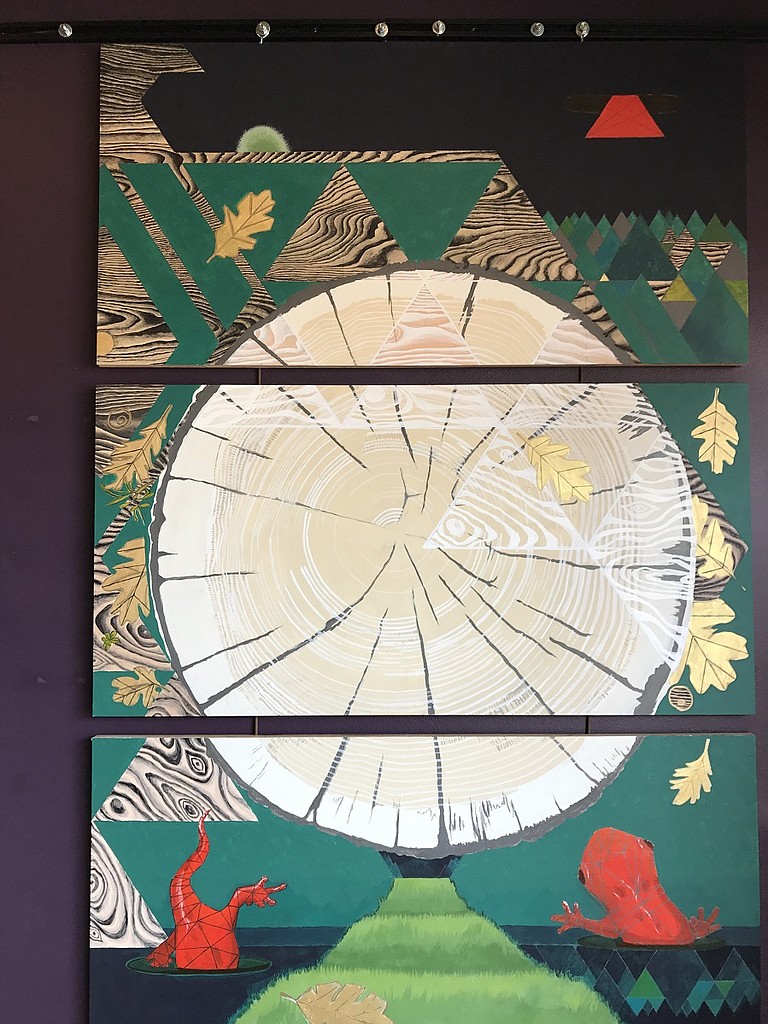 Friday, November 10, 2017
WELL SAID: "Gentlemen, I don't know what came over me. Forgive me. Forget all I said. I don't remember exactly what it was, but you may be sure there wasn't a word of truth in it." — Pozzo, in "Waiting for Godot" by Samuel Beckett.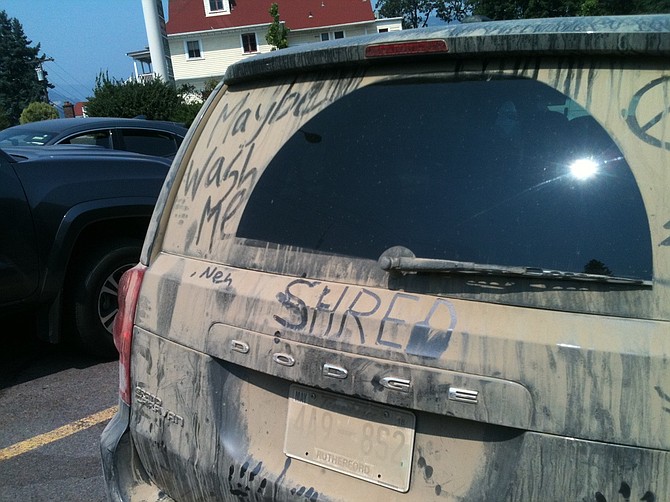 WELL DONE: "Inner Wild," by the visual art band Sneaker Wave, is a fine accompaniment to a pint at Volcanic Bottle Shoppe on the Heights. "Inner Wild" is "inspired by the symbols of summer solstice to get your soul-fire flickering," note artists Amarett Jans, Christine Fisher, and April Donovan. Those elements are oak tree, eagle and salamander. The 4-by-6-foot triptych sells for $500.
SEEN AND HEARD: Woman talking on phone while walking down a Hood River hill toward busy street, her 50-pound dog straining at the leash as it reaches the curb … piles of leaves, and more leaves … plenty of delays and detours on Sherman near Sixth, as crews lower natural gas lines under Sherman Street, with more of this to come a block or two west on Seventh and Sherman …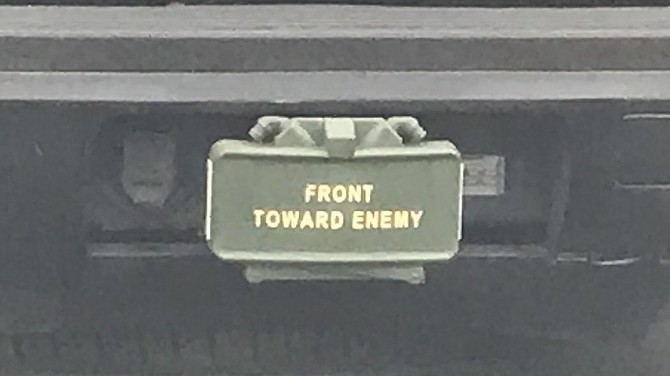 ON THE BACK of a local vehicle was this trailer hitch cover with "Front Toward Enemy" — for a gear company "that represents a lifestyle… a Front Toward Enemy lifestyle," states its website. "Whether your enemy is an insurgent with an AK, a robbery suspect on the run, a raging structure fire or simply your next workout, if you stand up for what you believe, you are someone who keeps their Front Toward Enemy."
REMAINS to be seen: Nic Vik nears completion of the Remains mural he started last May with his friend and gallery partner, the late Nate Chavez. Vik has added local tributes including an indigenous fishing figure, a colorful Mount Hood, and an airplane.
As a tribute to the host Elks Lodge, which owns the wall, Vik added three silhouettes of elk, from calf to full-antlered adult.
— Kirby Neumann-Rea