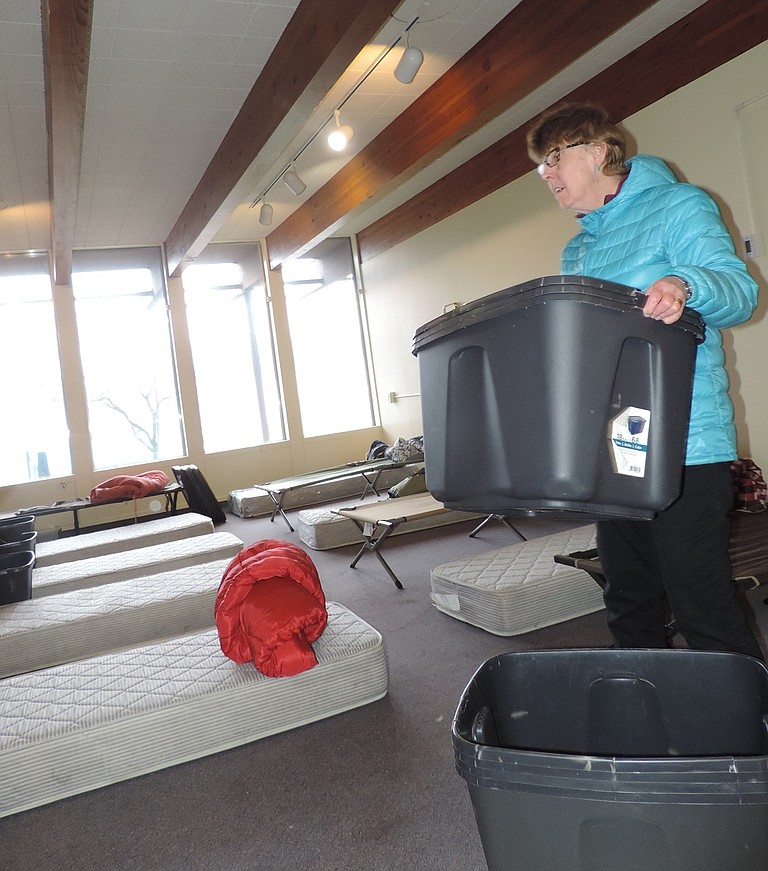 Originally published November 10, 2017 at midnight, updated November 10, 2017 at midnight
A place of warmth and rest has a new home this winter.
The Hood River Warming Shelter will open Nov. 19 at Riverside Community Church in downtown Hood River.
The church, at 317 State St., will be the sole shelter site for the 2017-2018 season. Last year the shelter rotated among five locations.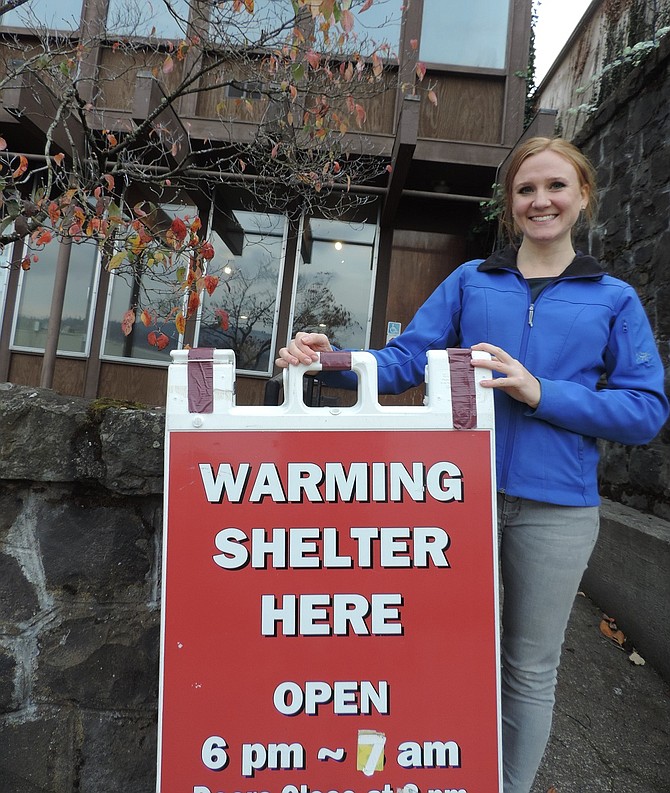 Shelter Executive Director Laura Westmeyer was hired this summer as part-time program director for Hood River Shelter Services (HRSS) — the new formal name of the non-profit organization.
Now in its eighth year, the shelter provides beds, meals and other services to the homeless each night from November through March. Community members started the service after a homeless person died of exposure to cold in Hood River.
HOW TO HELP
See hoodrivercares.org for details on volunteering or donating.
Donations to HRSS, a 501(c)3 non-profit, are tax deductible.
Two more volunteer training sessions have been scheduled. The sessions are: Nov. 12, 2-4 p.m. and Nov. 13, 6-8 p.m.
Trainings are held at Riverside Church. Volunteers need to attend only one session. Volunteers aged 15-17 may serve, but must be accompanied on a shift by a trained volunteer age 18 or older.
Hood River News offers copies of "12 Columns of Christmas," a collection of Christmas editorials written in the past 15 years, for $5 a copy at the Hood River News office. Proceeds go to the shelter fund.