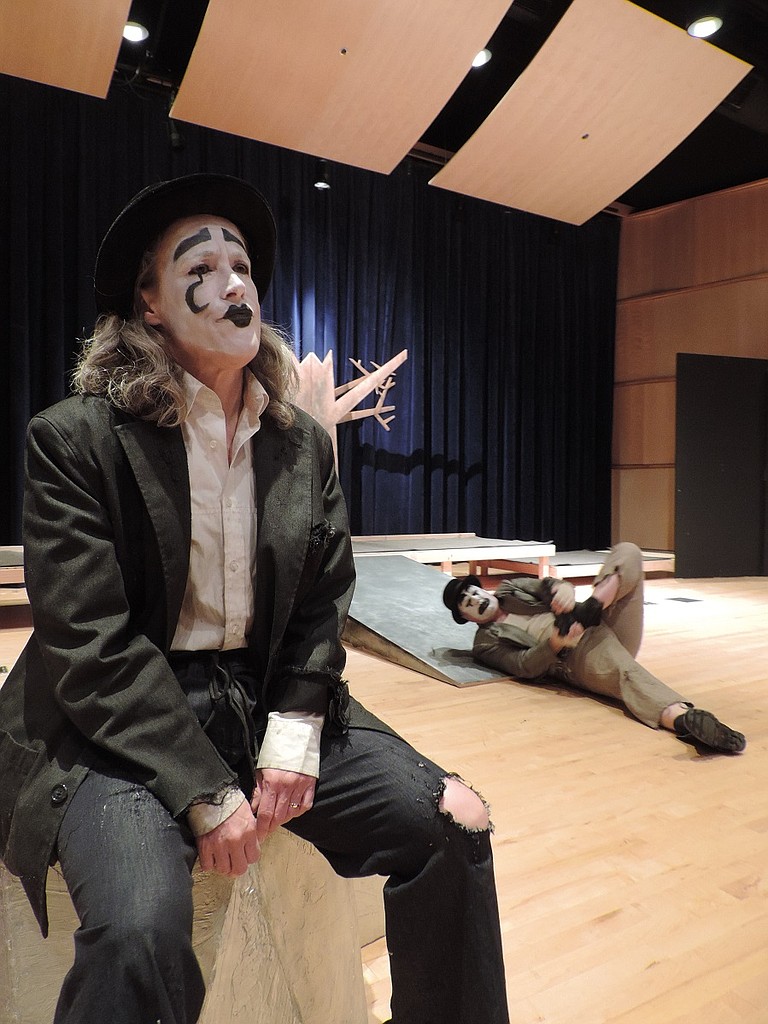 Friday, November 10, 2017
Gogo (David Dye) struggles to get out of his boots while Didi (Kathleen Morrow) calmly ignores him in the opening scene of the Stages' production, opening this weekend.
Shows start at 7 p.m. Nov. 10-11 and Nov. 17-18 at Wy'east Middle School's Performing Arts Center, with 2 p.m. matinees Nov. 12 and Nov. 19. Tickets are $15 adults and $10 for students, available at the door or www.gorgeorchestra.org.