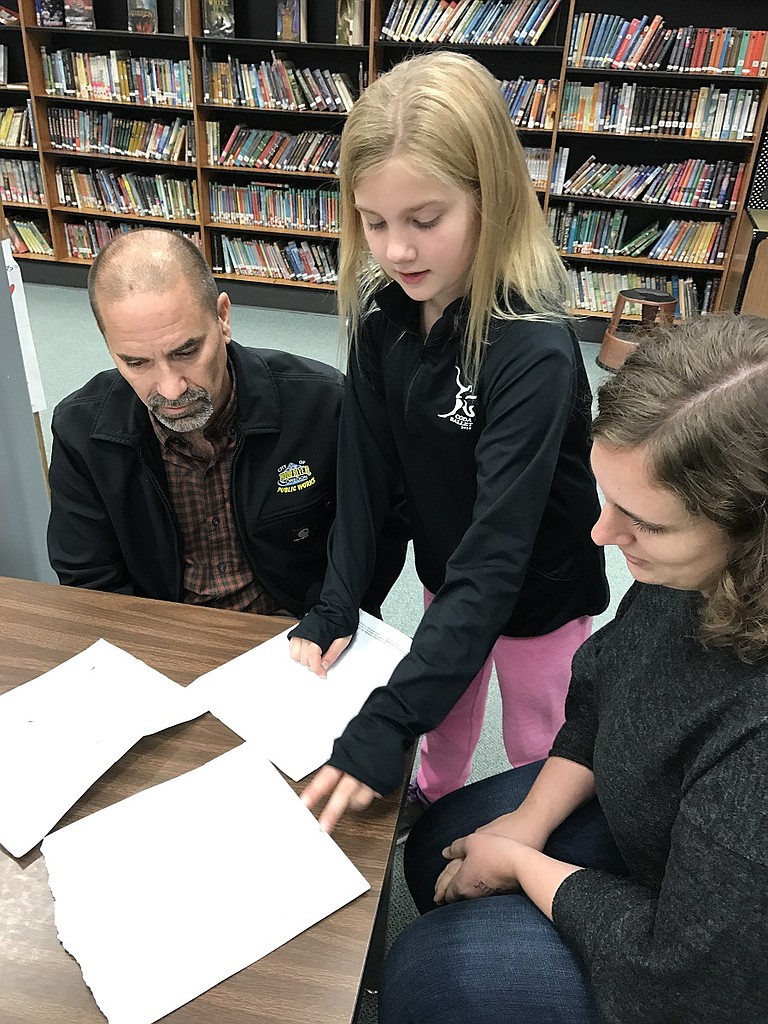 Wednesday, November 15, 2017
Yes, look for slides.
And ramps and a fire pole and a castle.
In the draft schematic of the Children's Park playground design process, the wishes of local children are borne out in designer Lisa DeShano's plan.
Slides will be in evidence, of the straight, curved and twisty types, along with swings, boulders, bars, climbing net, merry-go-round, ropes and a boat. DeShano's plan has a slightly larger footprint than the existing structure, which is deteriorating and will be torn down in early spring.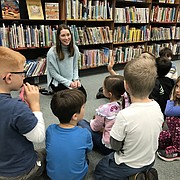 Two new features include a separate, smaller play structure located next to the picnic area, and hillside slides making use of the slope from Eugene Street on the south side of the park at Ninth and Eugene streets. Additional trees are also included in the draft. The proposal is subject to community feedback and approval by the city.
On Thursday, DeShano, with the Ithaca, N.Y. firm Play By Design unveiled her draft to the community at Hood River Middle School auditorium. Over the last few weeks, the city and DeShano reached out to the community for input including a community meeting and interactions with youngsters. Students at May Street, Westside and Horizon schools submitted designs and DeShano took all that and presented a proposed design to the park steering committee and about 45 community members Nov. 9.
"She'll give us a cleaned up version of the draft soon and the steering committee will be talking to the community over the next month or so to get input … before we finalize a design," said City Council Member Megan Saunders. The meeting will take place after Thanksgiving.
DeShano met with May Street, Horizon and Westside students Thursday and spent all afternoon creating her draft drawing. Before DeShano arrived, May Street Elementary student council members, including Ethan Sheppard and Cashus Logan, toured each classroom to ask their schoolmates what they want to see.
"We are here today to listen to your ideas of what you would like," Ethan said. "Do you guys have any ideas you would like at the Children's Park?"
Said Ethan of the process, "The kids have a lot of good ideas," and Cashus said, "It was cool to meet the people who have the ideas and what they have to say."
Popular suggestions included ponds, tire swings, tree house and sand box. Oh, and rock walls: "A bigger rock wall than what we had."
One girl suggested "a garden and a jail."
Mostly Ethan and Cashus took notes and let the students' imaginations flow, but when one third-grader called for "skateboard ramps, with some dangerous things," Cashus replied, "It's the Children's Park so I don't think they want dangerous things."
Another student suggested a "fraidy feature."
•
Here are examples of what they heard from second and fourth-grade classes:
A water park
A skatepark ... Ramps … "Maybe some rails"
A giant tower "and you could go down the slide"
"Make it with kids' cars and little kids' streets"
Rock wall
A pirate ship playground ("with cannons on it," added another student)
A tire swing
A mini-ferris wheel
A cotton candy stand
"A place you could take to play with your dog"
A skydiving tower
A fire pole
Bouncy bridge
Balance beam