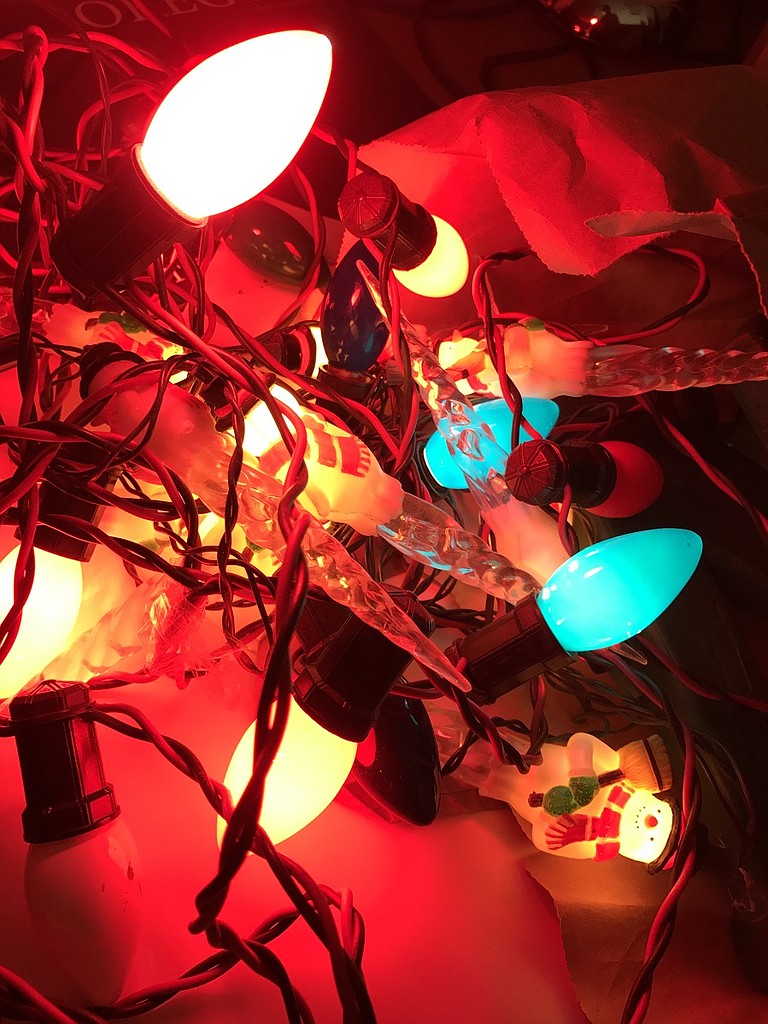 Wednesday, November 29, 2017
Parkhurst Place food drive
Parkhurst Place, 2450 May St., is holding its annual food drive in support of the Hood River County Christmas Project — with a twist.
This year, staff is making it a contest. Teams can be comprised of classes, businesses, sports teams, etc., competing against each other to see who can bring in the most items. When items are brought to Parkhurst Place, they will be tallied and added to that team's total.
The prize for first place will be a $100 pizza party for the team and a $100 shopping spree donated by Anderson's Tribute Center and the Dollar Tree for additional items for The Christmas Project. The winners will be announced Dec. 9 at 2 p.m.
Suggested items: Canned vegetables, beans, fruit, bagged dry pinto beans, bagged rice, packaged pasta, jarred spaghetti and pasta sauce, canned soup, canned ravioli, canned pork and beans, canned chili, boxed mac and cheese, canned tuna, boxed cake mix, oatmeal packets, applesauce cups, toothbrushes, toothpaste, floss, $20 food gift certificates, shampoo and soap.
Volunteers needed at Next Door
The Next Door has multiple volunteering opportunities this holiday season. Want to spread holiday cheer? Need volunteer hours at school? Help staff send out annual holiday appeal letters. More of an outdoor enthusiast? Join the team with Christmas tree sales at Thomas Trees in Hood River; three hour shifts are open Saturdays and Sundays through Christmas Eve.
To volunteer, contact Justine Ziegler, development officer, at 541-436-0304.
Donations for Native Americans
Lana Jack, Celilo Wyam tribal member, and Dale Walker, owner of Secure Storage, are once again collecting donations for Native Americans in the Gorge this holiday season. Winter items, such as clothes, boots, shoes, blankets and sleeping bags, as well as tarps, are particularly needed, and can be dropped off at the storage facility, located at 1400 Tucker Road (next to Nobi's), Monday through Saturday from 10 a.m. to 5 p.m. In the past, donations of candles, ropes, batteries, gas and propane vouchers, towels and boxed and canned food items were also collected. Donations will go to children and adults of both sexes.
Hood River Valley Adult Center
Amy Mallett, executive director of the Hood River Valley Adult Center, said donations towards the Meals on Wheels program — checks should be made out to Hood River Valley Adult Center Meals on Wheels — are always needed. Every $5 donation provides one hot meal to a senior.
Donations of regular drip coffee, boxes of cake mixes (three of the same kind makes one tray of cake), warm socks, and cash and carry gift cards are also helpful. Stop by the center at 2010 Sterling Place, or call 541-386-2060 for more information.
FISH commemorative brick
Purchase a commemorative brick to support the FISH Food Bank this holiday season. Bricks will line the entryway to the Hood River FISH Food Bank site, and can honor loved ones or special friends, recognize an organization, share an inspirational thought, or show support of FISH. Purchases help support the mission of FISH to supply nutritious food to Hood River County residents in need of help. Orders will be taken until Jan. 15. The application form can be found online at www.fish-food-bank.com/pdf/Brick%20Purchase%20Form.pdf.
Warming Shelter
Hood River Warming Shelter, a service of Hood River Shelter Services (hoodrivercares.org) is open nightly at Riverside Community Church in Hood River. For questions about volunteering and donating items, email info@hoodrivercares.org. Warm goods are needed, including gloves and sleeping bags.
Each overnight stay contains three shifts: 5-7 a.m. (wakeup, checkout and cleanup), 5:45-10:15 p.m. (setup, intake and service), and 10:15 p.m. to 5:15 a.m. (evening prep and overnight watch).
Returning volunteers are asked to sign up for their first shifts at the email above, or hoodriverws@gmail.com if they have not yet received the scheduling link.
For those who wish to donate physical items, the shelter is always in need of heavy winter gloves and sleeping bags, she said. Email to arrange for pickup or drop-off.
The shelter also needs volunteers to sign up for the Laundry Love program. Coins and laundry detergent — and about three hours a week once a month — are needed.
Laundry Love Coordinator Alicia Speidel explained that volunteers meet Warming Shelter guests at the laundromat at a designated time with quarters and detergent so guests can do laundry.
Share the Warmth
Windermere brokers will be collecting new or gently used coats and blankets of all sizes to benefit the local community to will be distributed to those in need by local charities and shelters.
The public can stop by participating Windermere offices to drop off donations as follows:
• Cascade Locks: 651 WaNaPa St.
• Hood River: 504 Cascade Ave. and 315 Oak St.
• Bingen: 900 West Steuben St.
• Stevenson: 220 Southwest Second St.
• The Dalles: 122 E Second St.
'Warming the Gorge'
It's that time of year again — time to make things for others as the holidays grow near. Some are not lucky enough to have anyone to make warm things for them, which is why Yvonne Ellsworth and Sarah Keller started the Warming the Gorge campaign in 2015. Warm, handknit or crocheted items are being collected at Knot Another Hat for local warming shelters in Hood River and The Dalles, as well as for The Next Door, Helping Hands, and the people of Cascade Locks.
Items, grouped by need, preferably in washable wool or another washable fiber, are as follows:
• Hood River Warming Shelter: Warm items for men.
• The Dalles Warming Place: Hats and mittens for men and women.
• The Next Door: Handknit baby items and any sized child items.
• Helping Hands Women's Shelter: Prayer shawls. You don't necessarily need to pray. Essentially a prayer shawl is a scarf or shawl where thoughts of hope and healing are said or thought while making the item. Those thoughts are embedded in the garment and will help those who wear it through a tough time.
• City of Cascade Locks: Warm items for men, women, and children to include in FISH food baskets.
Bring items to Knot Another Hat any time until Dec. 17.