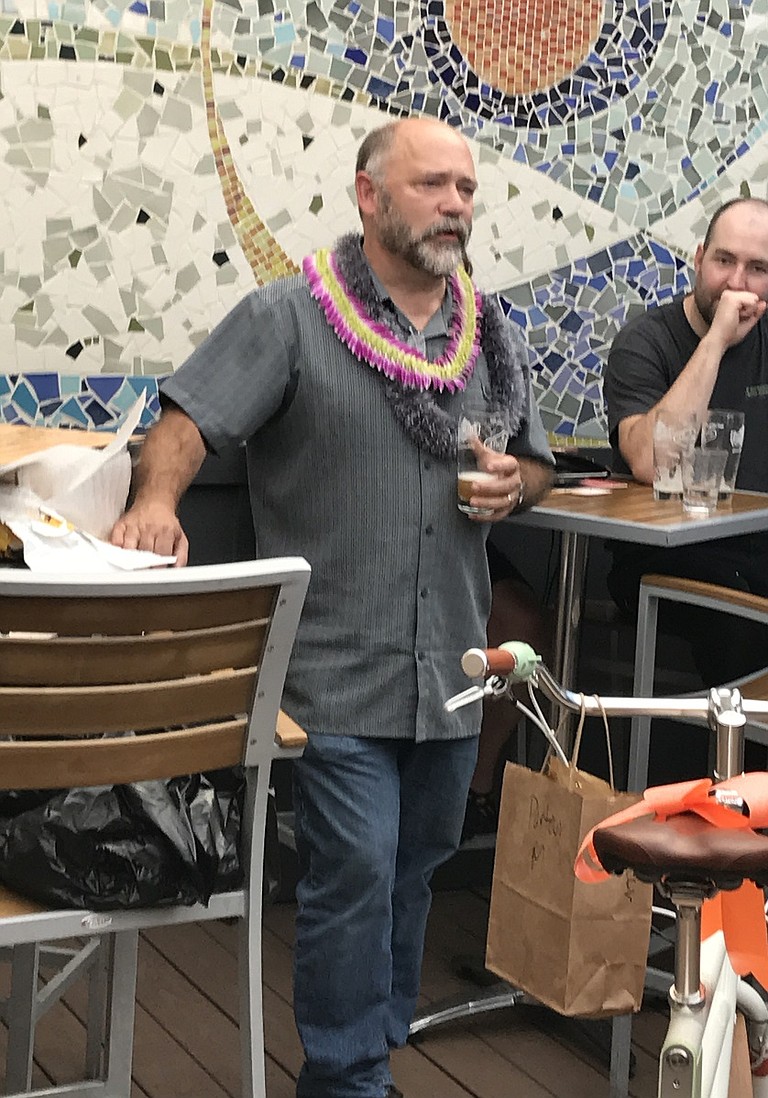 Wednesday, October 4, 2017
The 14th annual Hood River Hops Fest, staged by Hood River Chamber of Commerce, pours fresh-hopped ales from around the Northwest on a new date, Oct. 7 (delayed from Sept. 23).
Despite the postponement, according to event coordinator Ashley Huckaby May, the beers at Hops Fest will remain essentially the same as anticipated, with a few new breweries joining the list — ones that had conflicts with the Sept. 23 date.
One change to look for is the Portland band Mexican Gunfight replacing PigWar, which had another gig on Oct. 7.
Pre-sold tickets remain valid, according to Huckaby May. Tickets can be purchased in advance at hoodriver.org/hops-fest, or at the entrance the day of the event. Admission is $15 pre-sale and $20 day-of-event for entry, glass mug and five 3.5-ounch taste tokens, or $10 for an entry-only ticket.
It all happens in the Columbia Parking Lot (between Fifth and Seventh streets and Cascade Avenue and Columbia Street). It is open to all ages from noon to 5 p.m., and adults ages 21 and over from 5-8 p.m. Food and non-alcoholic beverage vendors will also be on site.
For Hops Fest details, including brewery lineup, visit hoodriver.org/hops-fest.
Providing the music starting at noon, are The Antonyms (Hood River), Oakenfir (Hood River), Kris Deelane and The Hurt (Portland), Mexican Gunfight (Portland) and Hillstomp (Portland).
•
Full Sail Brewing Co. has released Session EZ IPA, the newest member of the Session family of beers. It's an unfiltered IPA with all the aromatic hops, fruit notes and citrus vibe that you and your taste buds desire — minus the mouth-puckering bitterness or the high-octane ABV.
"Our IPAs are always well received, but we're not ones to rest on our laurels, or on our hops for that matter," said Full Sail Brewmaster Jim Kelter. "New Session EZ IPA is a well-balanced, easy-drinking beer that's not bitter, while fully packed with tropical and citrus aromas."

Session EZ IPA is available year-round on draft and in 6-packs and 12-packs, 4.8 percent ABV, 35 IBUs.
•
Full Sail Brewery employees and friends raised glasses of commemorative "Swan Song" pale ale, created by brewer friends for the occasion to say "goodbye" Thursday to Kelter, director of brewery operations, on the packed patio of the pub. Kelter, who retired after 27 years with the brewery, was praised as the heart and soul of the brewery. At right is lab supervisor Kevin McCabe. Kelter gave a heart-felt thanks to his co-workers and passed the baton to his successor, Collin Godkin.
The "goodbye" was tempered by two gifts given to him. One was a "golden ticket" for complimentary shift pints at the pub. Kelter, who commuted daily to the pub via bike, also was presented with a new electric bike to help him get to the pub to enjoy those pints.
Kelter turned to Godkin and said, "We've had 21 years together of coming into the office at 6 a.m., we'd have a few minutes to talk and when I look back on some of that reflection, we've done an awful lot together. I have great confidence in what you're going to do."