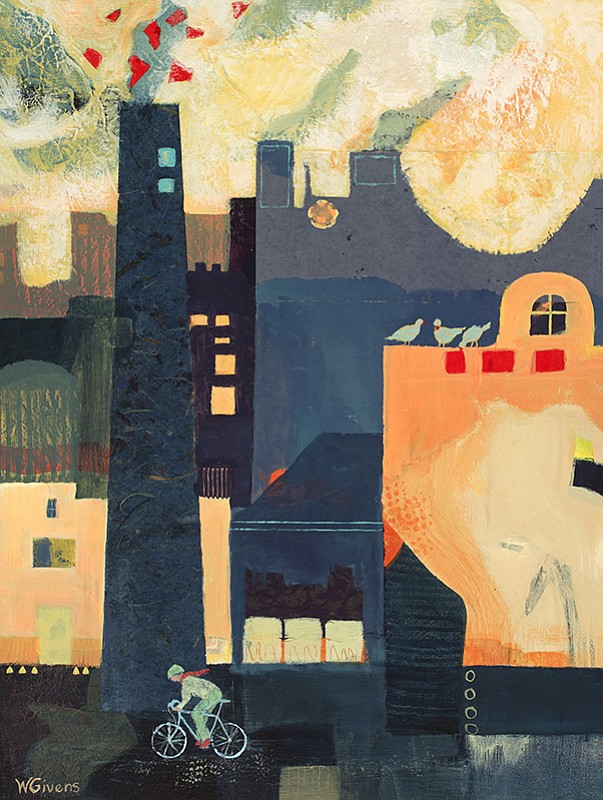 Wednesday, October 4, 2017
Columbia Center for the Arts opens a new show, "1000 Words: Visual Arts Response to Literature," on Wednesday, Oct. 4, with an opening reception planned on First Friday, Oct. 6 from 6-8 p.m.
The show runs Oct. 4-29 at the center, 213 Cascade.
They say a picture is worth a thousand words, and that was the challenge posed by Columbia Center for the Arts to areas artists for this exhibition. Artists were asked to bring works of literary art into the realm of the visual. Artists of all media types have used their creative energies to visually interpret their favorite novels, poems, essays, or sayings, according to a press release.
Works in mixed media, painting, photography, sculpture, and more adorn the walls of the main gallery, while in the lobby gallery, the art of Yvonne Pepin-Wakefield is on display.
The shows curator is artist Jill Kelly, a Portland poet, novelist, and painter. Kelly works in collage, pastels, and acrylics in her home studio. Her work is in private collections in the United States and Europe. The poems of Mary Oliver and the prose of Wendell Berry inspire her landscape work.
Participating artists are Audrey Mae Bernhardt, Brad Lorang, Bud Egger, Carolyn Wayland, Charlene Rivers, Christine Buckminster, Cynthia Yachtman, Dawn Elle, Dave Aiken, Deborah Lorang, Diana Milia, Diane Rolnick, Doug Hansen, Eileen Elliot, Heather Tomlinson, Jinx Griswold, Kat Carroll, Kathy Baldwin, Kristyn Fix, Laura Nunn, Laurie Balmuth, Leslie Sapp, Luisa Zin, Marilyn Stablein, Nancy Houfek Brown, Sandra Choate, Seddon Wylde, and Wendy Givens.