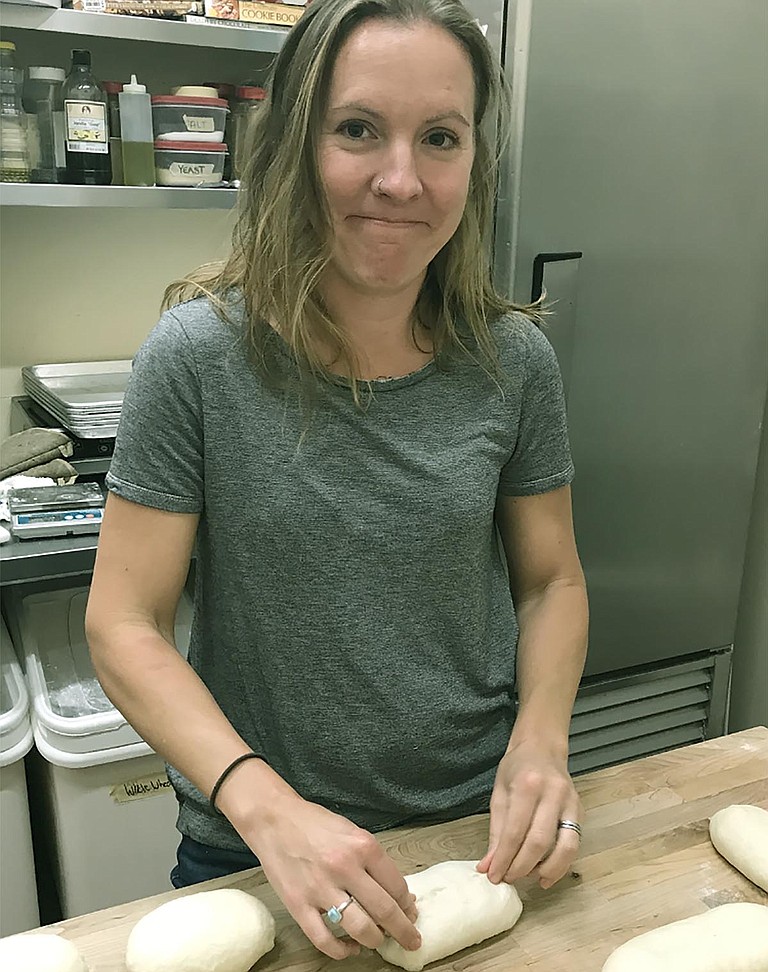 Miranda Bray was born in Truckee, Calif., and grew up in the foothills of the Sierra Nevada mountains. She moved to Hood River with her now-husband, Carey, in 1997. In 2012, she opened River Daze Café in downtown Hood River. She and her husband are also farmers, and source many of their veggies from their own farm and other local farms. River Daze is known for its made-from-scratch menu —including dressings and sandwich spreads, and even its bread and pastries.
What is your background? Do you have formal restaurant training?
I worked at a bakery for 2 ½ years in high school and the summer after graduating. I started as a barista/counter person, but when I came to work with my nose pierced, my boss stuck me in the back to help the baker! Since I had always baked at home as a kid for fun, I couldn't have been happier. Throughout college and after, I had jobs in coffee shops and then, after moving to Hood River, at the Elliot Glacier Public House in Parkdale. That's where I learned some management skills and gained confidence in my cooking, making soups and other items. Most of my experience is from those avenues, but I was also able to hone in on some techniques during my time at Knead Bakery (a former Hood River bakery) as the assistant pastry chef.
When did you know you wanted to be in the restaurant business?
I have always loved cooking and baking as well as going out to eat, so I used to imagine the menus I might design or the décor/settings I might like to create. I also had an interest in nutrition in college, so while that avenue didn't unfold, I guess another in the food and nutrition realm did. When the opportunity arose, my husband and I felt confident we had the skillset to give it a good shot and we just went for it. We are super grateful and appreciative for the response and support we have gotten.
River Daze is known for made-from-scratch food, and you use many local, organic ingredients that even include items from your farm. How do you use this strategy?
We have a pretty set menu, so most of our local crops are incorporated seasonally into our soups and salads as well as our pastries, and when we can, our sandwiches. I often use the variety of fruits and berries from our area for muffins and galettes and for topping our waffles.
We also use a lot of Gorge and Northwest-produced ingredients and products and I always try to buy organic when possible.
What is a favorite garden ingredient?
Basil. It's delicious in savory food, beverages and pastries!
What is a must in your home kitchen? Onions and butter.
What junk food are you ashamed to say you LOVE? Cheetos.