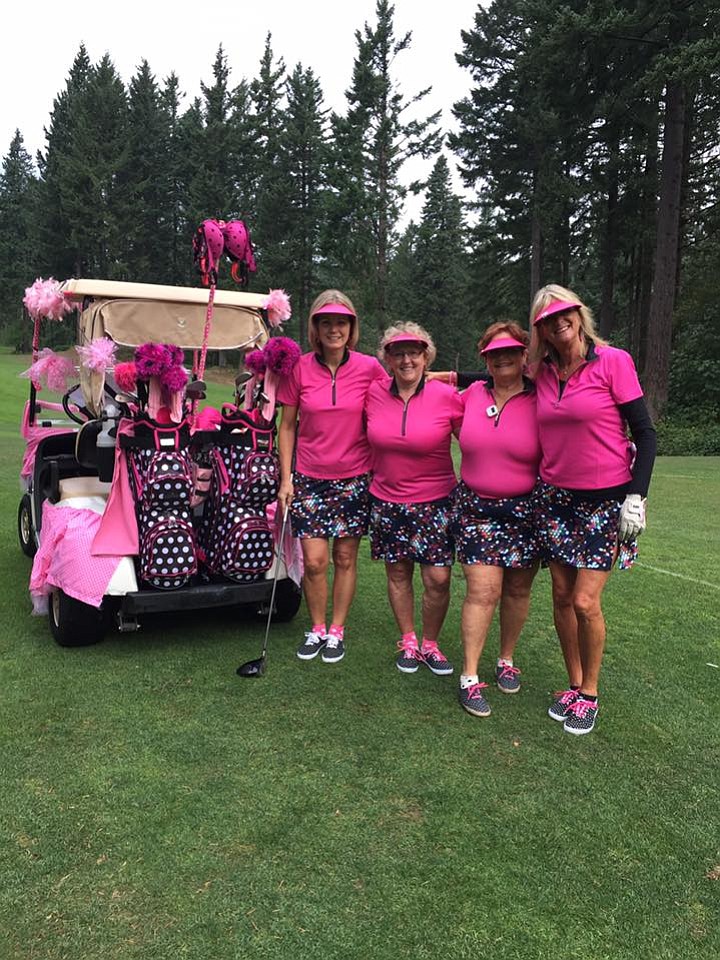 Originally published October 7, 2017 at midnight, updated October 7, 2017 at midnight
Stevenson native Deb Hart, founder of The Pink Sistas, Inc., knows what it's like to get a breast cancer diagnosis.
She was diagnosed with stage 3 breast cancer in 2006 — six months after the death of her son, Kasey, then 22, from unknown causes in Anchorage.

"I stayed bitter and angry and taken over by grief for four and a half years," Hart said.
But what turned her around — and led to the founding of the Pink Sistas — was a trip she took to Greece with nine other women who had lost a child.
"It was perfectly clear what I needed to do to help myself get past the grief, and that was simply to help other people," she said of the aftermath of the trip. She chose to help women affected by breast cancer.
The Pink Sistas is a nonprofit organization that gives 65 to 70 women an opportunity to attend retreats throughout the year. This year, they debuted their new retreat house at the Big Eddy Marina location in Troutdale.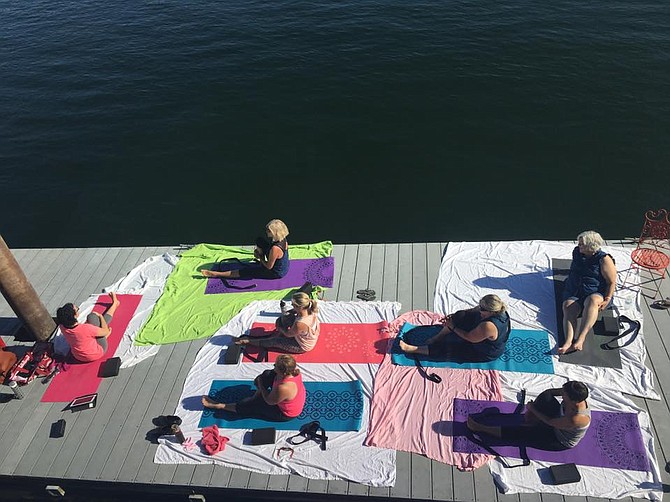 "We used to be at the Pine Hollow Reservoir up about The Dalles, and we had them there for five years," Hart said. They recently sold it and moved to the floating home on the Columbia.
Eight or nine retreats are staged each year, "and the house sleeps 10," said Hart. "We do have a couple of couple campout retreats," she added, "for husbands or significant others. Husbands tend to get left out."
The women are treated to a variety of activities, ranging from paddle boarding and boat excursions to yoga and learning how to eat healthfully from a chef.
"Anyone can come to our retreats who has had breast cancer, not just a woman who's in treatment," Hart said. Some women have just finished treatment, or have been out for several years.
"We don't limit this," she said. "We've had 28-year-old gals all the way to 62. It's for everyone who's gone through breast cancer."
To fund the retreats, Pink Sistas holds a couple of fundraisers each year: Pink in the Gorge, an annual benefit featuring live music, dancing, food and auctions (held in May at the Skamania County Fairgrounds in Stevenson), and the Pink in the Gorge Golf Tournament (held in September at Skamania Lodge).
They also produce a yearly calendar, featuring breast cancer survivors, that is printed by Columbia Gorge Press. While only 200 copies are produced and they go fast, Hart said that anyone interested in purchasing the 2018 calendar should visit the website www.PinkSistas.com for details.
And Pink Sistas recently published a book, "Waves of Pink," that features 18 women and their stories, and is available on the Pink Sistas website.
"It's pretty powerful to share your story," she said. "The outside world looking in would say, 'That's so painful, though.' No, it's not. It's healing to share your story."
October is Breast Cancer Awareness Month, and Hart and the Pink Sistas hope to get across a simple message: To spread awareness throughout the Gorge.
"I could go to a (breast cancer) even every week in Portland, but not so much in the Gorge," she said. "That's how Pink in the Gorge started in Stevenson."
Hart now lives in Fairview, close to Troutdale, and says that founding the Pink Sistas has helped her learn compassion and patience, and that everyone has a story.
"… Breast cancer is usually the biggest thing that these women have ever had to face or conquer," Hart said. "I hate to say this, but breast cancer is not the worst thing I've gone through — it's Kasey's death for me — but everyone has a 'worst,' a divorce, a health issue, (the content of) everyone's story … has been life changing for them, and I've learned that, through sitting around a table and everyone sharing their stories, in some cases, it's not just breast cancer — it's their story of how they've maneuvered through life, the journey of life."