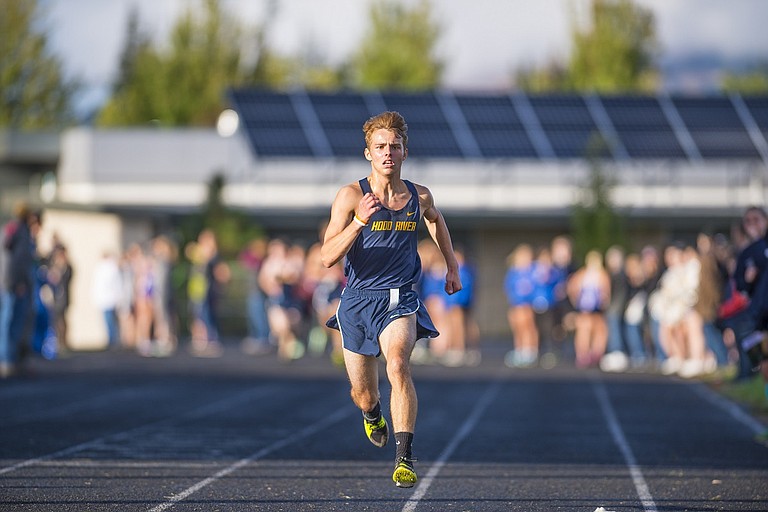 Originally published October 7, 2017 at midnight, updated October 7, 2017 at midnight
Hood River Valley's cross country team ended September running in one of the more recognizable meets in the northwest, the Nike Portland XC.
This meet brings more than 200 teams from throughout the country, including those from California, Washington, Idaho, and Oregon.
"Nike PDX is always a challenging competition because of the many different teams participating in it," said Head Coach Brandon Bertram. "But we have established ourselves in the D1 race through the program's success the past three years."
Both the boys and girls teams from HRV have finished in the top 10 in this event nearly every year since 2014, but they weren't able to crack a top spot this year. The boys finished 21st and the girls 25th in the 5,000-meter race.
Despite the team finishes, several of the Eagle athletes had personal-and season-best times at the meet, including freshman Josh Haynes.
Haynes broke 17 minutes for the first time this season, with personal best time of 16 minutes, 46.2 seconds.
Not far behind was first-year runner Braxton Wilson (17:17.9) with another personal best.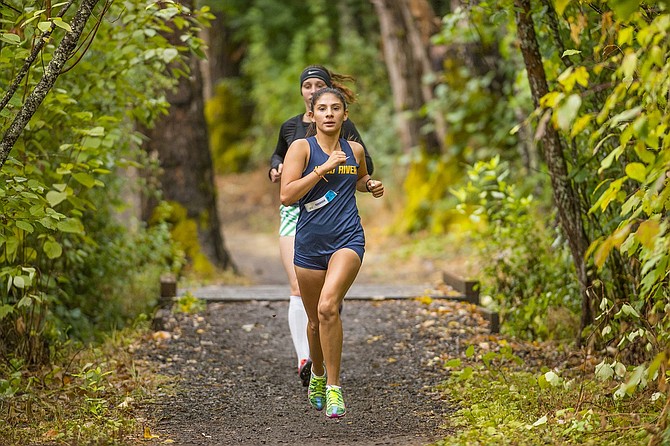 The girls team also had a few athletes who posted record individual times.
Frances Dickinson led the way for the girls, in a personal-best 19:29.8, good enough for 26th place. Closely behind her, and also recording personal bests, were freshmen Chole Bullock (20:42) and Vada Joplin Clay (21:17.4).
A handful of athletes recorded season bests times: Evelyn Nunez (21:23.9), Connor Truax (17:28.8), Finn Peterson (17:29.5) and Omar Quintana (17:38.6). Travis Running (18:07.5) also set a personal record and Josie Petersen finished with her second-best time of the season (23:43.1).
HRV had a lot of young athletes run extremely well, and Bertram said he needs to see the upperclassmen do the same in the coming weeks.
"With the younger runners stepping up at the Nike Portland XC, I expect the upperclassmen to follow suit this week in Champoeg and two weeks at George Fox," said Bertram. The Eagles run today (Oct. 7) at the Champoeg Invitational, south of Newberg.
Bertram said the personal-and season-best times achieved at the Nike Portland XC were reassuring, as it "reflects the hard work that this team has been putting in."
With four weeks until the district meet, and five until the state meet, Bertram wants his athletes "to trust in the process, lean on teammates, and to believe in the work we sweat for every day."