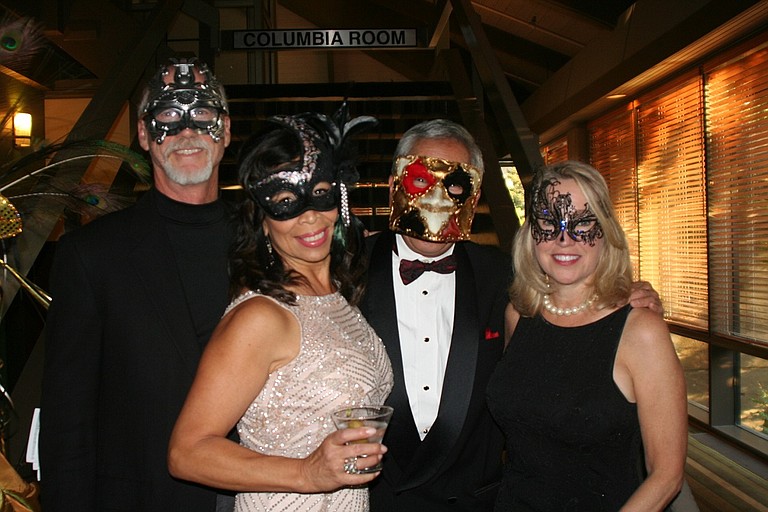 Wednesday, October 11, 2017
The second annual Masquerade Ball, the kickoff for the Columbia Gorge United Way fall campaign, meant serious fun Sept. 30 at Best Western Plus Hood River Inn. Through the fall campaign and other community fundraising, United Way funds a wide range of recipient agencies — such as FISH, below. FISH food banks at all four county locations, and its community garden, is one of 32 agencies receiving funds this year. The food bank community garden is a source of learning and community building, in addition to the fresh vegetables it produces for distribution to the needy.
"The kickoff is a very important part of our campaign," United Way Executive Director Jarrod Holmes said. "Last year we set a record $275,000 (in the campaign) and, this is important that we can continue to grow and meet the needs of the community." Next up: company campaigns, including meetings with employees, will happen this fall, and the United Way mailing campaign will come out in November.
Another success of the United Way kickoff social was bringing together local folks having fun wearing masks for the occasion. About 250 people attended, a record for the United Way kickoff events held each fall.
Want to learn about Columbia Gorge United Way or make a contribution?
Call Jarrod Holmes at 541-386-6100, send a donation to P.O. Box 2, Hood River, OR 97031, or go to the website: Unitedwaycolumbiagorge.org.