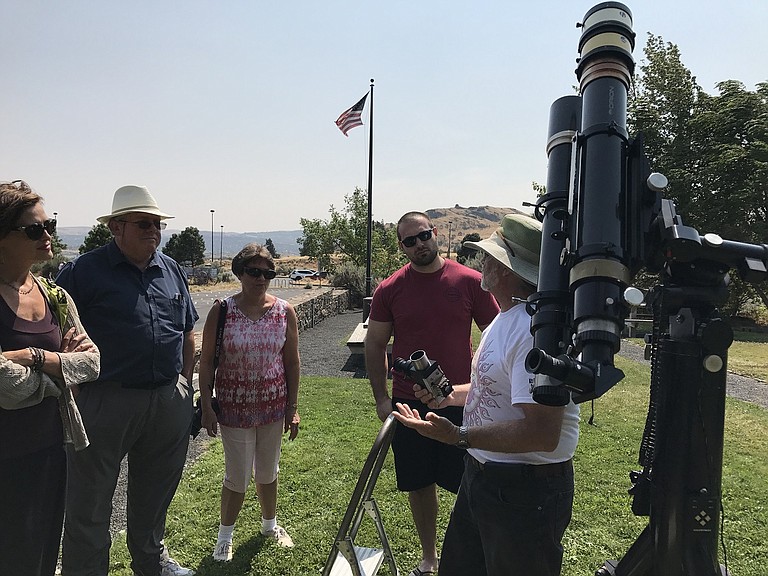 Wednesday, October 11, 2017
Bob Yoesle from Friends of the Goldendale Observatory will present a solar viewing free to the public on Saturday, Oct. 14 from 11 a.m. to 3 p.m. at Columbia Gorge Discovery Center, weather and clouds permitting, outside the museum.
Using special safely-filtered telescopes, you can get clear view of the sun. (Never look directly at the sun — especially using a telescope — without approved filtration.) The sun is a cauldron of hot gases, sunspots as big as Earth, and loops of gas called filaments and prominences.
Yoesle will explain what you are looking at, and the fascinating physics which underlies the features on the sun.
Columbia Gorge Discovery Center and Museum is the official interpretive center for the Columbia River Gorge National Scenic Area. The museum is open daily from 9 a.m. to 5 p.m. and is located off I-84 exit 82, at 5000 Discovery Drive, The Dalles.
For more information, call 541-296-8600, ext. 201, between 9 a.m. and 5 p.m. daily or visit www.gorgediscovery.org.